The Girl With The Iron Touch
(The Steampunk Chronicles #3)
Author:
Kady Cross
Category
: Young Adult
Publisher:
Harlequin Teen
Release Date:
5-28-13
When mechanical genius Emily is kidnapped by rogue automatons, Finley Jayne and her fellow misfits fear the worst. What's left of their archenemy, The Machinist, hungers to be resurrected, and Emily must transplant his consciousness into one of his automatons—or forfeit her friends' lives.  With Griffin being mysteriously tormented by the Aether, the young duke's sanity is close to the breaking point. Seeking help, Finley turns to Jack Dandy, but trusting the master criminal is as dangerous as controlling her dark side. When Jack kisses her, Finley must finally confront her true feelings for him…and for Griffin.  Meanwhile, Sam is searching everywhere for Emily, from Whitechapel's desolate alleyways to Mayfair's elegant mansions. He would walk into hell for her, but the choice she must make will test them more than they could imagine.  To save those she cares about, Emily must confront The Machinist's ultimate creation—an automaton more human than machine. And if she's to have any chance at triumphing, she must summon a strength even she doesn't know she has. – Goodreads
Since book one I have been eager to learn more about Emily, and my wish was granted in The Girl With The Iron Touch!  While Finley has a great deal of physical strength, Emily is more intellectual and being the resident scientist, a more introverted character.  I loved learning about her history and the struggles she overcame.  I also liked getting more insight into her relationship with Sam, which was very sweet and romantic.  (I hope we get to learn more about Sam, someday.)  The secrets Emily uncovers when she is kidnapped were chilling indeed, and it will be no surprise to those that have loved this series, that the story keeps you engaged and wondering what in the world will happen next.  The Machinist is not entirely in the picture, but he is definitely not out of it, either.  Finley and Griffin are still in the picture and I assure you that while they continue to work out their issues, love is still in the air.  Griffin's secret and his reason for being so ill is tied back to the previous book in a fabulous way.  It was a perfect combination of action and spookiness.
There are a lot of steampunk series out there right now, but I think it's the characters that make this one stand out for me.  All five of the main characters are interesting and the way they are written makes me want to know more about them.  The technology combined with the more fantastic elements make the series very fun to read.  I also really love the fact that I feel totally comfortable recommending this to younger YA readers, which gives it the possibility of a broad audience.  The ending was very satisfying while still leaving you with a very creepy feeling for what I hope will be book four!
I received this galley in exchange for my honest review.
Find Kady Cross online:
Website
Twitter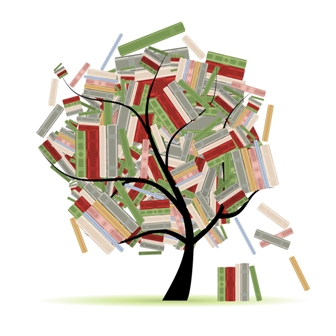 Related Posts