I received this galley in consideration for an honest review.
Trouble Is A Friend Of Mine by Stephanie Tromly
Published by Penguin on August 4, 2015
Genres: Young Adult
Goodreads

The first time Philip Digby shows up on Zoe Webster's doorstep, he's rude and he treats her like a book he's already read and knows the ending to. But before she knows it, Zoe's allowed Digby—annoying, brilliant, and somehow…attractive? Digby—to drag her into a series of hilarious, dangerous, and only vaguely legal schemes all related to the kidnapping of a local teenage girl. A kidnapping that might be connected to the tragic disappearance of his little sister eight years ago. When it comes to Digby, Zoe just can't say no. But is Digby a hero? Or is his manic quest an indication of a desperate attempt to repair his broken family and exorcize his own obsessive-compulsive tendencies? And does she really care anyway?
I picked up this book expecting another manic pixie dream guy story, but Digby is only an MPGD if said pixie was living in an absinthe bottle and playing with matches.  The story starts at the end and then rewinds the tape (look it up, kids) and goes back to the beginning.  Zoe's life has one focus, which is to get the hell out of the small New York town she moved to with her mom and into the prestigious prep school that her father dangles in front of her as her ticket into the Ivy Leagues.  Of course, as you can tell by reading the jacket copy, once she meets Digby this plan pretty quickly starts falling apart.  While he seems like your average maybe-sociopath, there is a motivation that drives Digby and it centers around the disappearance of his sister.  The typical pitfalls of small town life (the rumor mill, mean girls, and the social tiers of high school bathroom use) are all brought into focus, then deconstructed a bit as Zoe gets pulled deeper into Digby's quest for answers.
Yes, some of the things that happen do seem a bit over the top, but I just didn't care because it was so entertaining.  There is a ribbon of darkness that runs though Trouble Is A Friend Of mine that gives it a certain Veronica Mars vibe, which I loved. Digby's family has suffered terribly after his sister's disappearance and Zoe is still dealing with the aftermath of her parents' divorce. I felt like Digby was someone who people stopped listening to or noticing, so he decided to use that to his advantage. Along with the almost nonstop motion of the story, it was really, really funny.  I was laughing out loud every time I sat down to read it and it wasn't just the situations they got into, but the witty dialogue and excellent banter between Digby and pretty much every other character.  In short, Trouble Is A Friend of Mine is worth your time.  If you like funny, interesting, and well-paced stories, this is definitely one that you shouldn't miss.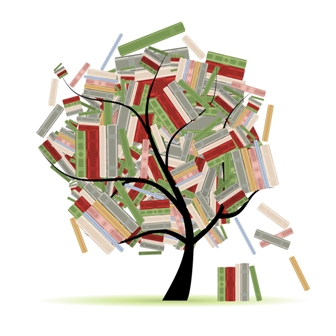 Related Posts