Welcome to my stop n the Gated Blog Tour, hosted by Book Nerd Tours.  I am very pleased to share my thoughts about this intense story! Don't forget to enter the giveaway, as well!
Gated
Author:
Amy Christine Parker
Category:
Young Adult
Publisher:
Random House
Release Date:
8-27-13
In Mandrodage Meadows, life seems perfect. The members of this isolated suburban community have thrived under Pioneer, the charismatic leader who saved them from their sad, damaged lives. Lyla Hamilton and her parents are original members of the flock. They moved here following the 9/11 terrorist attacks, looking to escape the evil in the world. Now seventeen, Lyla knows certain facts are not to be questioned:  Pioneer is her leader.  Will is her Intended.  The end of the world is near.  Like Noah before him, Pioneer has been told of the imminent destruction of humanity. He says his chosen must arm themselves to fight off the unchosen people, who will surely seek refuge in the compound's underground fortress–the Silo. Lyla loves her family and friends, but given the choice, she prefers painting to target practice. And lately she'd rather think about a certain boy outside the compound than plan for married life in the Silo with Will. But with the end of days drawing near, she will have to pick up a gun, take a side, and let everyone know where she stands. –
Goodreads
When I started reading Gated, I was expecting a YA dystopian, but what I got was a chilling and plausible YA contemporary.  Lyla's life inside Mandrodage Meadows is not horrible.  She is a child bride, she is not uneducated or unhealthy; in many ways, she is a normal teen.  As the story materializes, you realize that while here is some normalcy, there are also a lot of things that will make you uncomfortable.  She will marry at 18 to someone that she didn't choose.  She is being taught to shoot so she can fire on "outsiders".  She believes that the world is going to end soon.  It is not hard to imagine Pioneer, the leader, a a David Koresh type character.  His charisma was the perfect way to present Lyla's journey to Mandrodage Meadows.  The tragedy her parents experienced coupled with the tragedy of 9-11 was a great set-up for a group made of up of people desperately trying to make sense of a world that suddenly seemed very scary and out of control.  It is a brief encounter with a boy her age from the outside that makes her listen to the doubts whispering in her head.  While this interaction is important (and romantic) it is not the focus of this book.  Instead, I would say that Lyla's inner struggle and her relationship with her family and friends is what really drives this story.
I think what I found interesting about Lyla was that she remained conflicted, even when she was presented with overwhelming evidence.  Obviously, she sees the right and wrong of what's happening, but her feelings about the security that the community brings her was done in a way that gave me a good idea of her fear of living in the outside world.  Mandrodage Meadows was an evil and weird place to those on the outside, but to her, it was the only home she really remembered.  I thought that was a really important aspect of her life to communicate because it's not a black and white issue.  Pioneer is a disturbed person, yes, but is it really evil to live off the grid?  Is it evil to want to grow your own food and avoid sugar and preservatives?  The reasonable was peppered with the unreasonable, so that you could see how a person might not immediately question this way of life.  The fact that the story could make me see some of the more reasonable aspects of their life helped me to relate to the inner turmoil that Lyla was facing.   The last few chapters were so suspenseful that I felt like I couldn't read fast enough.   Gated was a story that was a fascinating and thrilling look at life inside a compound and the difficulty of speaking up when you need to fight for your future and the people you love.
I received this ARC in exchange for my honest review.
AMY CHRISTINE PARKER earned her degree in elementary education at Southeastern University in Lakeland, Florida, and then proceeded to try out many different jobs, including collectible doll maker, fondue waitress, and inner-city schoolteacher. It wasn't until she became a mom and began making up bedtime stories for her children that she finally realized what she was meant to do. Now Amy writes full-time from her home near Tampa, Florida, where she lives with her husband, their two daughters, and one ridiculously fat cat. Her first novel, GATED, debuts with Random House Children's August 6, 2013. Visit her at amychristineparker.blogspot.com.
Giveaway!!
One Winner will get:
GATED T-Shirt | Owl Bracelet | Owl Ring | Bookmark 
One Winners will get:
Signed Audio Book + Bookmark 
5 Winners will get:
ARCs of GATED 
10 Winners will get:
Signed bookmarks (open internationally)
Must be 13+ To Enter – Shipping in the US Only, except for the 10 Bookmarks which will ship International.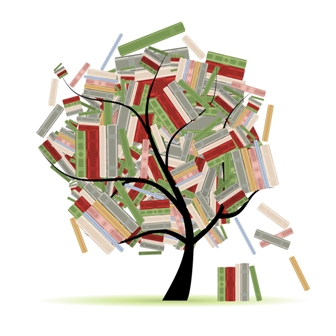 Related Posts