I received this galley in consideration for an honest review.
Ten Thousand Skies Above You by Claudia Gray
Series: Firebird #2
Published by Harper Collins on November 3, 2015
Genres: Young Adult, Science Fiction
Goodreads

Ever since she used the Firebird, her parents' invention, to cross into alternate dimensions, Marguerite has caught the attention of enemies who will do anything to force her into helping them dominate the multiverse—even hurting the people she loves. She resists until her boyfriend, Paul, is attacked and his consciousness scattered across multiple dimensions.

Marguerite has no choice but to search for each splinter of Paul's soul. The hunt sends her racing through a war-torn San Francisco, the criminal underworld of New York City, and a glittering Paris where another Marguerite hides a shocking secret. Each world brings Marguerite one step closer to rescuing Paul. But with each trial she faces, she begins to question the destiny she thought they shared.
I am always skeptical going into a second book, perhaps even more so if I really loved the first book.  Ten Thousand Skies Above You, much to my delight, provided more twists, more traveling, and more thoughtful romance that I could have hoped for.  I'm not sure I have ever read a book with a more interesting love triangle because the make-up of said triangle changes according to where they travel.  It mirrored the constant flux of the dimensions and provided Marguerite the opportunity to really examine er feelings.  Paul and Marguerite are still dealing with what they remember from the Russiaverse, but it is clear that their connection is deep and it is that connection that gives Marguerite the focus she needs in order to save Paul from Connolly, who was as evil and conniving as ever.   Theo, who is back to himself but very ill, is suffering from the side effects of the drug that was injected into his system.  While his feelings haven't gone away, I did love the friendship that developed out of their mutual goal of getting Paul back from where he was scattered.
I loved all of the different dimensions Marguerite and Theo travel to!  (Yes, there is a small but very awesome foray back to the Russiaverse).  Every time they jumped, I couldn't wait to see what the world would look like.  Every time, I was blown away by how twisty each existence could be.  As they travel from world to work to retrieve Paul's soul, Marguerite must see, and come to terms with, the idea that in each of us lies the capability for a seemingly endless number of possibilities; cruelty, kindness, regret, and love exist in different amounts in each version of Paul.  Watching Marguerite come to terms with that and reconcile "her" Paul with all of the others was probably my favorite part of the story.  It was an interesting examination of what makes us who we are and why we love the people we do.  It didn't stop there, though, because not only was Paul different, but Marguerite was different, as well.  This all culminates in an ending that was wonderfully painful and will make the wait for book three seem very long, indeed.  If you haven't read this series you are really missing out on a thoughtful and interesting sci-fi thriller!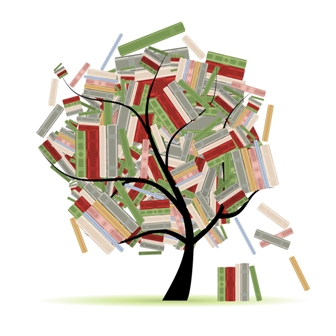 Related Posts