Send Me A Sign
Author:
Tiffany Schmidt
Genre:
Young Adult
Format:
ebook
Publisher:
Bloomsbury
Release Date:
10-2-12
Mia is always looking for signs. A sign that she should get serious with her soccer-captain boyfriend. A sign that she'll get the grades to make it into an Ivy-league school. One sign she didn't expect to look for was: "Will I survive cancer?" It's a question her friends would never understand, prompting Mia to keep her illness a secret. The only one who knows is her lifelong best friend, Gyver, who is poised to be so much more. Mia is determined to survive, but when you have so much going your way, there is so much more to lose. From debut author Tiffany Schmidt comes a heart-wrenching and ultimately uplifting story of one girl's search for signs of life in the face of death. – Goodreads
I am always a little hesitant to read books that confront issues like life changing illness because it is so easy to either be completely depressing or preachy.  However, Send Me A Sign was neither one of those things.  What I found was a story that was sad, yes, but also funny, romantic, honest and hopeful.  Tiffany Schmidt's storytelling really brought me into Mia's life and showed me the contrast between "before" and "after".  I was especially interested in Mia's mother, who will probably annoy and anger a lot of people when they read this story.  I thought that she was written very well, though, and I could really relate to her need to control the situation and pretend that everything was normal and would be ok.  The author doesn't hold back when writing for Mia's mom, but she was an excellent combination of vulnerability and insensitivity without being totally unlikable.   Part of the catalyst for Mia's realizations about her illness came about because of her mother's behavior and I thought that part of the story was very well structured.
Send Me A Sign captured the confusion and uncertainty that comes with a sudden illness, especially at an age when you feel invincible.  Much of the conflict of the book revolves around Mia's reluctance to tell her friends that she is sick.  It is that struggle that presents Mia's flaws the most strongly because it's a decision that I, as a reader, did not agree with at all.  Mia's need to keep secrets ends up producing negative outcomes for many of the personal relationships that she holds so dear, but it also makes her a believable character that I loved and could relate to.  Each relationship in Mia's life seems to reflect a different aspect of her grieving process.  From her must trusted friend, Gyver, to her cheerleader besties, Mia presents a different part of herself to everyone she knows.  Meanwhile, the inner turmoil that comes with facing illness chips away at her until she is forced to confront the very thoughts she has been working so hard to avoid.  All of this was presented in a very realistic and unflinching way.  In the end, it is an uplifting book that manages to present a story of hope without burying the reader in hearts and rainbows.  I was enchanted by its combination of bitter and sweet and I won't soon forget Mia's story.

I received this book as a galley from the publisher in exchange for my honest review.
Find Tiffany Schmidt online:
Website
Twitter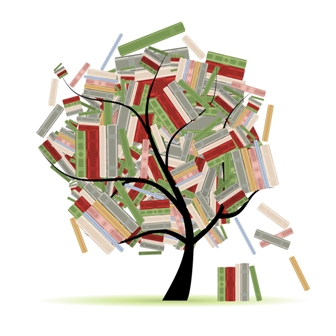 Related Posts