I received this galley in consideration for an honest review.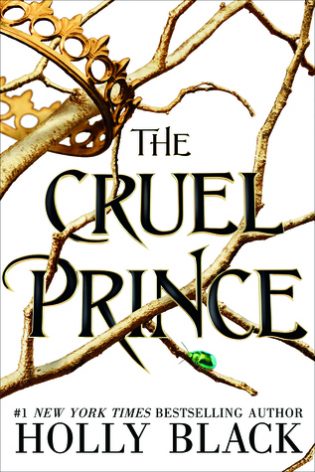 The Cruel Prince by Holly Black
Series: The Folk of the Air #1
Published by Little Brown on January 2, 2018
Genres: Fantasy, Young Adult
Goodreads


Jude was seven years old when her parents were murdered and she and her two sisters were stolen away to live in the treacherous High Court of Faerie. Ten years later, Jude wants nothing more than to belong there, despite her mortality. But many of the fey despise humans. Especially Prince Cardan, the youngest and wickedest son of the High King.

To win a place at the Court, she must defy him–and face the consequences.

In doing so, she becomes embroiled in palace intrigues and deceptions, discovering her own capacity for bloodshed. But as civil war threatens to drown the Courts of Faerie in violence, Jude will need to risk her life in a dangerous alliance to save her sisters, and Faerie itself.
I didn't realize how much I was missing a Holly Black faerie story until I started reading The Cruel Prince and was reminded of her genius in this sub-genre.  Before they were taken to the land of faerie, Jude lived with her two sisters and had a pretty normal human childhood. But her mother's secrets caught up with them. Jude's first impression and real interaction with the Fae is violence and bloodshed and it's a good indicator as to what she will have to put up with as she grows up in a world where she must always, always be on guard.  We hear lot about humans not surviving faerie but the ordinary, every day tasks like school, for instance, really added to the world building in The Cruel Prince.  As always, Holy Black masters the world building with her attention to even the smallest detail (What do they eat for lunch at school? What do they learn about?) and so it gives you the feeling that you've been taken into the book with Jude.  The world for Jude and her human sister is one where bullying takes on a whole new meaning.  The High Fae are unbelievably cruel to the girls and Jude is constantly on her guard, trusting no one and hoping for a chance to break free of the view that she is merely a weak human.
Again and again, the story made me want to like and trust some of the Fae and then, again and again, they proved to have great moral dark spaces in their character.  Jude is pulled into a task that puts her at odds with the people she loves and makes her see her Fae family in a new light.  After ten years in faerie, she is finally learning the truth about her sisters and her human parents.  The characters were all well formed and complex with no one, including Jude, being all good or all bad.  My mind was constantly looking for The Hero but found none.  Instead, it was a mixture of motivations and desires that were sometimes noble and sometimes selfish.  I have such mixed feelings about some of the relationships in this book, but I know that those mixed emotions will make for excellent books as the series continues.   As the intrigue and power plays develop, Jude seems to go deeper and deeper into her desire not just to survive and blend in, but to thrive and perhaps even lead.  (Special note to fans of the Tithe series, you will be very happy!)  The Cruel Prince is everything I wanted from a Fae book and I truly enjoyed every minute I spent reading it!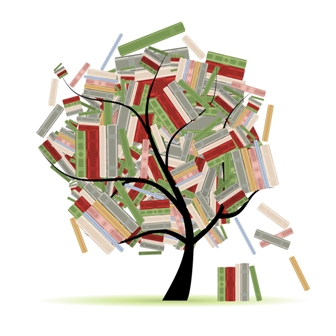 Related Posts