I received this galley in consideration for an honest review.
Last Seen Leaving by Caleb Roehrig
Published by Macmillan on October 4, 2016
Genres: Young Adult, Mystery
Goodreads

Flynn's girlfriend has disappeared. How can he uncover her secrets without revealing his own?

Flynn's girlfriend, January, is missing. The cops are asking questions he can't answer, and her friends are telling stories that don't add up. All eyes are on Flynn—as January's boyfriend, he must know something.

But Flynn has a secret of his own. And as he struggles to uncover the truth about January's disappearance, he must also face the truth about himself.
I am not a big mystery reader, as I have said many times in my reviews, so I'll be honest and say that I wasn't expecting to enjoy Last Seen Leaving as much as I did.  The darkness of January's disappearance, coupled with Flynn's personal journey made for a compelling story.  Flynn's initial desire to find out the truth was partly out of concern for his own exoneration, since he was being questioned by the police. The more Flynn dug into January's life, the darker the possibilities became.  Great mysteries pose everyone as a suspect, and Last Seen Leaving did just that.  Every new revelation will make you switch your opinion about who did what.  It was really very artfully done. The more I got into the story, the faster I wanted to read because I just had to know what actually happened.  All of the possible suspects were creepy in their own way and even if they didn't have anything to do with January's disappearance, they still made good villains.   Flynn's desire to find the truth leads to some pretty disturbing realizations about January's home life, which had changed dramatically in the months leading to her disappearance.  Every friend he spoke to opened up more and more questions.  The constant movement of the pieces of January's life and the surprising realizations were enhanced by the excellent pacing of the story.  It never got slow or seemed to falter.
Woven among the elements of the mystery is Flynn's personal realization.  It is almost like you are getting two stories, although Flynn's journey is still wrapped up in his feelings for January.  I loved this part of Last Seen Leaving and I loved Flynn's parents.  In the end, the mystery didn't turn out the way I expected it to.  Every theory I had was proven wrong and even to a cynical reader such as myself, it was a surprise.  It wasn't a neat ending, tied up in a bow an presented as a package, but I loved that.  There was a very good balance of resolution and remaining questions that gave it a bittersweet feel.  Last Seen Leaving was able to give hope to the characters while maintaining the feeling of mystery and it made for a compelling and fun read.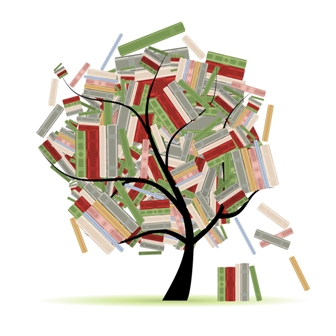 Related Posts