I received this galley in consideration for an honest review.
Burn For Burn by Jenny Han, Siobhan Vivian
Series: Burn For Burn #1
Published by Simon & Schuster on September 18, 2012
Genres: Young Adult, Paranormal
Goodreads


Postcard-perfect Jar Island is home to charming tourist shops, pristine beaches, amazing oceanfront homes—and three girls secretly plotting revenge.
KAT is sick and tired of being bullied by her former best friend.
LILLIA has always looked out for her little sister, so when she discovers that one of her guy friends has been secretly hooking up with her, she's going to put a stop to it.
MARY is perpetually haunted by a traumatic event from years past, and the boy who's responsible has yet to get what's coming to him.

None of the girls can act on their revenge fantasies alone without being suspected. But together…anything is possible.

With an alliance in place, there will be no more "I wish I'd said…" or "If I could go back and do things differently..." These girls will show Jar Island that revenge is a dish best enjoyed together.
I was very excited to hear that two gifted storytellers were teaming up to write a book, but when I heard it was all about revenge, I thought – even better!  Revenge is such a layered and complicated issue.  It's so tempting to hurt those that have wronged you, yet it almost always backfires or ends up not being worth the fallout.  Burn For Burn brought three girls together, each with their own very good reasons to want revenge.  After reading about their pasts, I was ready to sign up for the revenge team, myself.  Lillia, Kat and Mary have each been hurt terribly and, as a reader, you will definitely be on their side.  However…..
(There's always a "however", isn't there?)  However, the aspect of this book that I found so brilliant was that I started feeling sorry for the people that were marked for revenge.  This was especially surprising because the reasons for the revenge were totally understandable.  Yet, here I was, feeling such deep sympathy for the people that were targeted and wishing I could just make everyone hug it out.  A story that seemed black and white became gray and I loved my conflicted feelings and the turns that the story took. Lillia, Kat and Mary each have secrets that make their worlds close in around them, as secrets are want to do.  It might seem like the idea of revenge would open them up and help them move on, but as it consumes them and they become deeply entrenched in the idea of getting back at those that hurt them, the reasons start to crumble around the edges and expose the raw places in everyone's lives.
As a triumvirate, these three girls come from extremely different cultural and socioeconomic backgrounds.  It's a source of tension between them, but it also serves to make their interactions very interesting to read.  Each character has a voice in the story and the different perspectives played a big role in making this book so brilliant.  Add a touch of the paranormal and I could not put this book down.  I was not happy with the ending, but that is only because I have to wait for book two!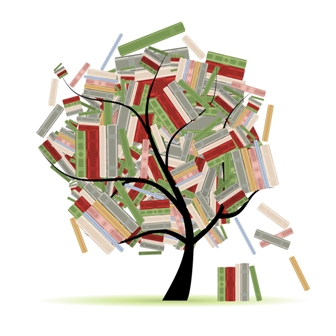 Related Posts