I received this galley in consideration for an honest review.
This book contains material that may be triggering for sensitive readers.
Take Me On by Katie McGarry
Series: Pushing The Limits #4
Published by Harlequin on May 27, 2014
Genres: Young Adult
Goodreads

Champion kickboxer Haley swore she'd never set foot in the ring again after one tragic night. But then the guy she can't stop thinking about accepts a mixed martial arts fight in her honor. Suddenly, Haley has to train West Young. All attitude, West is everything Haley promised herself she'd stay away from. Yet he won't last five seconds in the ring without her help. West is keeping a big secret from Haley. About who he really is. But helping her-fighting for her-is a shot at redemption. Especially since it's his fault his family is falling apart. He can't change the past, but maybe he can change Haley's future. Hayley and West have agreed to keep their relationship strictly in the ring. But as an unexpected bond forms between them and attraction mocks their best intentions, they'll face their darkest fears and discover love is worth fighting for.
If you read Crash Into You, you are already familiar with West, the ever so slightly less than perfect brother of Rachel.  West's life has been impacted by his sister's death and his family's secrets and he struggles to keep his life together.  On the other hand, Haley's has already fallen apart.  Homeless if not for an uncle's backhanded kindness, Hayley and her family are scraping by after her father's job loss.  All of the turmoil in Haley's life overshadows her accomplishment as a kickboxing champion and her family full of Mixed Marshall Arts (MMA) fighters.  This was a new world for me, so I found it interesting to read a book set in a place where violence was present, but only in the context of the ring.  Unfortunately, not all of the fighters followed that rule and Haley's history with her ex-boyfriend illustrates how fighting isn't always left in the ring.   The training regimens and sub-culture were obviously well researched and added to the story.  I felt very engrossed in Take Me On because of it.    Haley was both physically and emotionally strong, but not in a way that made her an unbelievable caricature.
Sure, there's something indulgent about these books; they are swoony romances that are both age appropriate and very satisfying, but there is also a grittiness to Katie McGarry's story lines that I find very appealing.  Her characters are not given their happiness on a silver platter and their lives, at any income level, are far from perfect, as well.  The income disparity was something that I noticed and something that continues to be a theme in these books.  I really appreciate the way the author shows that money does not mean happiness, and that poverty does not have to be a dead end.  I also loved getting to see Rachel and Isaiah from a different angle, so to speak, and fans of the other books will love it, as well.  Take Me On was another solid addition to a series that I love reading and recommending to both teens and adults.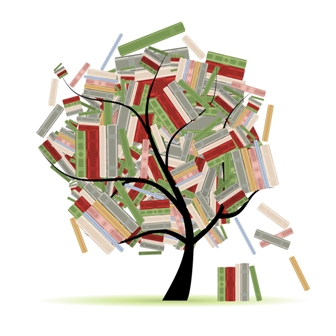 Related Posts