Welcome to my stop in the blog tour for Gemina!  After you've read my thoughts, don't forget to enter for a chance to win a finished copy.
I received this galley in consideration for an honest review.
Gemina by Amie Kaufman, Jay Kristoff
Series: The Illuminae Files #2
Published by Random House on October 18, 2016
Genres: Young Adult, Science Fiction
Goodreads


Moving to a space station at the edge of the galaxy was always going to be the death of Hanna's social life. Nobody said it might actually get her killed.

The sci-fi saga that began with the breakout bestseller Illuminae continues on board the Jump Station Heimdall, where two new characters will confront the next wave of the BeiTech assault.

Hanna is the station captain's pampered daughter; Nik the reluctant member of a notorious crime family. But while the pair are struggling with the realities of life aboard the galaxy's most boring space station, little do they know that Kady Grant and the Hypatia are headed right toward Heimdall, carrying news of the Kerenza invasion.

When an elite BeiTech strike team invades the station, Hanna and Nik are thrown together to defend their home. But alien predators are picking off the station residents one by one, and a malfunction in the station's wormhole means the space-time continuum might be ripped in two before dinner. Soon Hanna and Nik aren't just fighting for their own survival; the fate of everyone on the Hypatia—and possibly the known universe—is in their hands.

But relax. They've totally got this. They hope.

Once again told through a compelling dossier of emails, IMs, classified files, transcripts, and schematics, Gemina raises the stakes of the Illuminae Files, hurling readers into an enthralling new story that will leave them breathless.
When I read Illuminae I was completely blown away by the story and its unique delivery.  How could you possibly follow that?  Well, Gemina took a lot of the same elements and turned them into another amazing story.  The story takes place on a different ship with two teens, Hannah and Nik, who are thrown together in an insane situation and fight for survival.  Hannah kicks ass, both literally and figuratively.  The commander's daughter, she has been trained in physical combat and war strategy.  When the ship is invaded by Bei-Tech, everything falls apart.  The format gives the reader the ability to see multiple locations and story lines at once in a way that really does feel like you are reading a file rather than constantly switching points of view.  Through the mix of official communication and personal communication, you get to know Hannah and Nik as their relationship goes from casual flirting to fighting to survive.  Not to mention the fact that there are, of course, aliens who will eat whomever they come across, regardless of their affiliations or loyalties.  Gemina was heart-stopping and so much fun.  I simply could not put it down.
Another thing that Gemina had was an impressive amount of theoretical physics.  Not only is there theoretical physics, but it's explained in clever ways through the story.  It avoids the dreaded info dump, but still gives you what you need in order to appreciate how cool it is.  It was pretty brilliant, actually. Gemina had many of the twists and turns that made Illuminae so amazing.  While Gemina did center on different characters, you'll still get a glimpse of characters from Illuminae, as well, which I loved.  o write a book that was just as good as Illuminae was a pretty tall order, but I think Gemina succeeded and I can't wait for everyone to read it!
You must be 13+ to enter. Open to residents of the US only.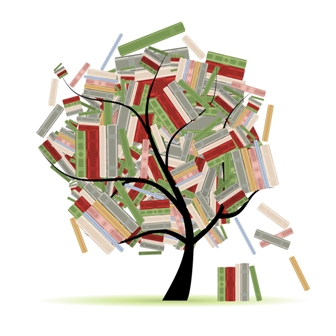 Related Posts