Welcome to my stop on the Illuminae tour.  I am very excited to share my thoughts about this unique book!
I received this galley in consideration for an honest review.
Illuminae by Amie Kaufman, Jay Kristoff
Series: The Illuminae Files #1
Published by Random House on October 20, 2015
Genres: Young Adult, Science Fiction
Goodreads


This morning, Kady thought breaking up with Ezra was the hardest thing she'd have to do. This afternoon, her planet was invaded. The year is 2575, and two rival megacorporations are at war over a planet that's little more than an ice-covered speck at the edge of the universe. Too bad nobody thought to warn the people living on it. With enemy fire raining down on them, Kady and Ezra—who are barely even talking to each other—are forced to fight their way onto an evacuating fleet, with an enemy warship in hot pursuit. But their problems are just getting started. A deadly plague has broken out and is mutating, with terrifying results; the fleet's AI, which should be protecting them, may actually be their enemy; and nobody in charge will say what's really going on. As Kady hacks into a tangled web of data to find the truth, it's clear only one person can help her bring it all to light: the ex-boyfriend she swore she'd never speak to again. Told through a fascinating dossier of hacked documents—including emails, schematics, military files, IMs, medical reports, interviews, and more—Illuminae is the first book in a heart-stopping, high-octane trilogy about lives interrupted, the price of truth, and the courage of everyday heroes.
The first time I saw Illuminae in ARC form, I almost had a heart attack because this book is massive.  However, the publicist promised me I would love its unique delivery and she was 100% correct!  I think that most of the buzz is surrounding the unique way the story is delivered.  The story unfolds through interview trascripts, emails, and IMs between the characters and communications between leaders that are clearly written after  the story ends.  There are also some illustrations and visual storytelling by the HAL-like supercomputer.  The story is one that starts as part star-crossed lovers and part sci-fi thriller.  Kady and Ezra are broken up, but their story doesn't end there. In fact, it's the beginning of a book whose story changes several time because you aren't really sure what the real story is, but that is the best part.  It morphs from a book about interstellar refugees, to plague victims, to conspiracy busting freedom fighters.  The truth and the lies are mixed together in a way that made it hard to figure out what was what, but it was fun trying.  On top of that, you throw in a self-actualized and kind of emotionally unstable supercomputer and things get super messy and complicated.  All through that, though, the story of Ezra and Kady never quite goes away and so you still have these two people to root for in the middle of all the insanity.  This book will break your heart, put it back together (sorta), and then break it again.  It really is one of the most interesting and compelling books I've read in a long time.
Despite its size, the reading went very quickly because of the way the story is told.  However, I recommend reading it twice because after you go back, you'll notice all kinds of little notes and details that you might have missed as you were trying to read the story as fast as you could.  As was intended, it was very much like sorting through a case file.  Information is sometimes scattered, so as you are enjoying the story, there are also little pieces that you can pick up here and there, as if you are finding notes written in someone's file.  It was such a cool way to read a book and while I admit I was skeptical at first, I ended up really loving the way this wonderful story was told.  By the end of Illuminae, you will be happy, sad, emotional, and ready for the next book. For me,  It lived up to the hype and  I am very excited about this new series.  I can't wait to see what happens next!
I highly recommend going to the Illuminae site to see the character interviews and extra material.  This is a fun thing to do before and after you read the book.
Random House is allowing me to give away a copy of Illuminae!  Just fill out the rafflecopter for your chance to win.  You must be 13+ to enter.  Contest-only accounts will be disqualified.  It's open to US and Canadian residents only.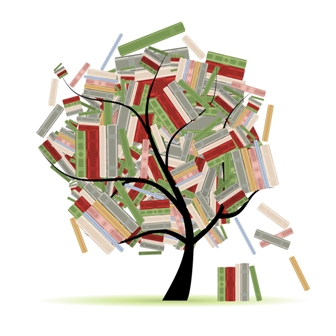 Related Posts