I received this galley in consideration for an honest review.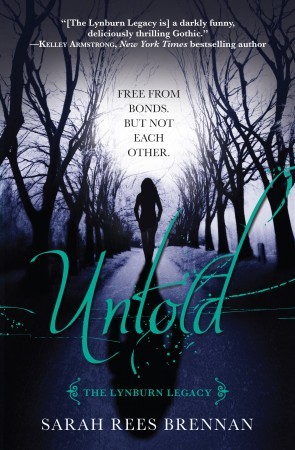 Untold by Sarah Rees Brennan
Series: The Lynburn Legacy #2
Published by Random House on September 24, 2013
Genres: Young Adult, Paranormal
Goodreads


It's time to choose sides… On the surface, Sorry-in-the-Vale is a sleepy English town. But Kami Glass knows the truth. Sorry-in-the-Vale is full of magic. In the old days, the Lynburn family ruled with fear, terrifying the people into submission in order to kill for blood and power. Now the Lynburns are back, and Rob Lynburn is gathering sorcerers so that the town can return to the old ways. But Rob and his followers aren't the only sorcerers in town. A decision must be made: pay the blood sacrifice, or fight. For Kami, this means more than just choosing between good and evil. With her link to Jared Lynburn severed, she's now free to love anyone she chooses. But who should that be?
"Kami had never been like other people. She had never had to cry herself to sleep alone. It was overwhelming to realize that there was not going to be any comfort ever again. She was going to spend the rest of her life living the way other people did, in terrible everyday loneliness, and she did not know how to bear it." – ARC pg. 104
I was honestly afraid to start this book.  I got the ARC in April and there it sat in my ARC Cabinet of Doom, looking at me.  Taunting me.  If you read Unspoken, you know why.  The ending of book one was perhaps one of the most painful that I have ever read.  I don't know if I can say that Untold is just as painful, but perhaps I should say it's painful in a different way.  There is loss in this book, and there is also some gain, but there are no easy fixes.  That was both satisfying and, yes, painful to read.  Kami and her group of friends and allies have a tough road ahead of them, and by tough I mean they are trying to go head-to-head with warlocks that want to go back to the bad old days of child sacrifice and fear-mongering.  The stakes are raised when Kami's own family starts to feel the effects, but it's a good thing that Kami has Jared to lean on…..OH WAIT.  So, on top of the magic battles and truly frightening things happening, Kami is dealing with the pain of separation and facing a future without Jared in her head or in her life.
I don't usually quote a book so much in a review, but I was just in awe of how amazing the storytelling was.   I think SRB should get some kind of award for writing such intense tension between characters.  For example :
"He moved in closer.  Close as he could without touching her. She leaned against the desk and he bowed his head over her shoulder, turned his face into the curve of her neck. he felt his ragged breath run uneven down the skin at her nape, the brush of his wavy hair against her chin." – ARC pg. 194
That's probably one of the hottest scenes I've ever read between two people who aren't actually touching each other.  The interaction between all of the characters is turned up to 11 as the personal relationships exist next to, and in the middle of, the most important thing, which is trying to keep Rob Lynburn from becoming the evil warlock overlord of Sorry-in-the-Vale.  As with book one, the very best part of this series is Kami Glass.  I don't think I've ever liked a character more than Kami, and I do mean in a creepy I-wish-she-was-real kind of way.  She is so smart and determined and unwilling to let a little thing like the inability to do magic keep her from protecting the town and the people she cares about.  If they sold WWKD? shirts, I would buy one.  (The answer to that question, of course, would be 'say something funny & come up with a clever plan'.)  The people that surround her bring out the best in her (most of the time) as it should be with good friends, and the personal drama, which I won't spoil by giving hints, gave me all the feels, as they say.  All side stories from Unspoken are still present in Untold and I found myself really wanting to know more about everyone, which is unusual.  If you read a lot, you've probably noticed that in many books, side characters are created to just be side characters.  However, this series seems to be made up of people that I would love to read about, each in their own right. (Get to work, Sarah).  It makes for a reading experience that is truly engrossing because you really care about everyone.
So, what should you prepare for when you read Untold?  Prepare to cry a little and laugh a lot.  Prepare to have your heart stomped on and definitely prepare to enjoy it.
"Now I feel like the world is hell, and hell is a place where the souls of the damned can still see heaven. Because that's the worst thing of all. And yet I can't look away." – ARC pg. 232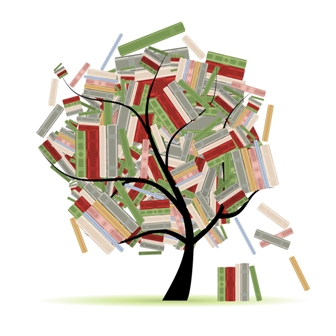 Related Posts