Welcome to my stop in the tour for Life in a Fishbowl by Len Vlahos.  This wonderful book is such an emotional and interesting story and I loved it!  I am really pleased to bring you a small excerpt, which will make you want to read more, trust me.  After you've read it, don't forget to enter for a chance to win a finished copy and then visit the other tour stops.  Happy Reading!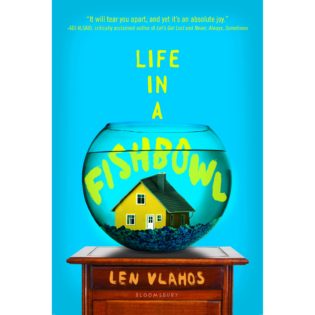 Life In A Fishbowl by Len Vlahos
Published by Bloomsbury on January 3, 2017
Genres: Young Adult
Goodreads

Fifteen-year-old Jackie Stone is a prisoner in her own house. Everything she says and does 24/7 is being taped and broadcast to every television in America. Why? Because her dad is dying of a brain tumor and he has auctioned his life on eBay to the highest bidder: a ruthless TV reality show executive at ATN.

Gone is her mom's attention and cooking and parent-teacher conferences. Gone is her sister's trust ever since she's been dazzled by the cameras and new-found infamy. Gone is her privacy. Gone is the whole family's dignity as ATN twists their words and makes a public mockery of their lives on Life and Death. But most of all, Jackie fears that one day very soon her father will just be . . . gone. Armed only with her ingenuity and the power of the internet, Jackie is determined to end the show and reclaim all of their lives, even in death.
Jackie Stone loved her father. She loved him a lot.

She kept a photo of her dad, Jared, taped to the inside of her locker at school. It was a recent selfie of the two of them on a ski lift. Wisps of Jackie's blond hair pocked out from beneath her hat but did nothing to obscure the smile stretching from one side of her face to the other. Whenever the day got rough, which for Jackie was more often than not, she would sneak a peek at that photo. It had become a kind of visual security blanket.

On the days Jackie's father wasn't in Salem, where he served in the Oregon state legislature, she would find him barricaded in his study. Jackie suspected he was just as likely playing games on his Wii as he was working. The joy her dad took in beating Tiger Woods at his own game, even on a virtual golf course, made her love him even more. Either way, she knew better than to interrupt her father when that door was closed.

But Thursdays were different.

It was her father's day to run errands for the household—the grocery store, the post office, the dry cleaner's—and then head to the gym. On returning home, he'd drop his bag of sweaty workout clothes just inside the front door, take the stairs two at a time, and squeeze in next to Jackie on the top step. They would talk for a bit, eat a family dinner with Jackie's mother and sister, and then snuggle on the couch and channel surf the TV. She and her dad called it "father-daughter date night," and it was Jackie's favorite time of the week.

Even at fifteen, curling into the warmth and safety of her father's shoulder gave Jackie a feeling of peace and comfort that she found nowhere else in the world. She knew he felt the same.

But the wait for her father to come home on this Thursday was interminable.

He was late.
Jan 3—Swoony Boys Podcast
Jan 4—Ex Libris
Jan 5—Peace Love Books
Jan 6—Reading is Better with Cupcakes
Jan 9—Here's to Happy Endings
Jan 10—WhoRU Blog
Jan. 11—Dazzled By Books
Jan. 12—It Starts at Midnight
Jan. 13—The Story Sanctuary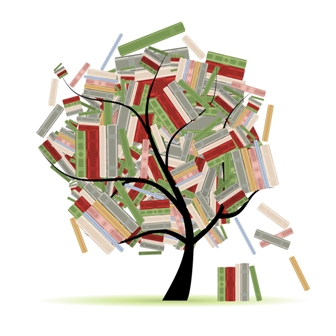 Related Posts