I received this galley in consideration for an honest review.
Spindle Fire by Lexa Hillyer
Series: Spindle Fire #1
Published by Harper Collins on April 11, 2017
Genres: Young Adult, Fantasy, Retelling
Amazon,  - B&N
Goodreads

Half sisters Isabelle and Aurora are polar opposites: Isabelle is the king's headstrong illegitimate daughter, whose sight was tithed by faeries; Aurora, beautiful and sheltered, was tithed her sense of touch and her voice on the same day. Despite their differences, the sisters have always been extremely close.

And then everything changes, with a single drop of Aurora's blood--and a sleep so deep it cannot be broken.

As the faerie queen and her army of Vultures prepare to march, Isabelle must race to find a prince who can awaken her sister with the kiss of true love and seal their two kingdoms in an alliance against the queen.

Isabelle crosses land and sea; unearthly, thorny vines rise up the palace walls; and whispers of revolt travel in the ashes on the wind. The kingdom falls to ruin under layers of snow. Meanwhile, Aurora wakes up in a strange and enchanted world, where a mysterious hunter may be the secret to her escape . . . or the reason for her to stay.

Spindle Fire is the first book in a lush fantasy duology set in the dwindling, deliciously corrupt world of the fae and featuring two truly unforgettable heroines.
There was a time when I read so many retellings.  I was all about it and then they all started reading like the same story, so I took a break from that particular subgenre. However, Spindle Fire's unique take on Sleeping Beauty caught my interest.  Instead of faeries gifting a child with favorable traits, they took a tithe in return.  So the two sisters, each missing senses that were taken from them as payment, had to rely on each other to navigate their lives.  It is Aurora's pending marriage, and what it means for the kingdom, that sets the adventure in motion.  The story moved quickly and I found it difficult to put down once I started reading it.
The world of Spindle Fire had many different parts, all of them dangerous and all of them magical.  I thought the way that each sister was desperately trying to find answers was one of the best parts of the story.  Isabelle must try to find her sister's future husband and convince him that he will love Aurora in order to break her spell, while Aurora is trying to unravel the mystery of the strange place where she seems to be trapped.  Each must confront painful parts of their past and Isabelle especially must search for who she really is.  More than any romance, this story was about sisters and I think that relationship was my favorite.  The ending was dramatic and left me wanting more, so I think it's safe to say that I will definitely be reading book two!
Giveaway:
3 Finished Copies of SPINDLE FIRE (US Only)
Tour Schedule:
Week 1:
4/3: Lost In Lit – Bookish Inspirations
4/4: Ex Libris – Review
4/5: The Irish Banana Review – Makeup Inspirations
4/6: Reads All the Books – Review
4/7: In Wonderland – Guest Post
Week 2:
4/10: Book Scents – Review
4/11: The Fake Steph – Q&A
4/12: Swoony Boys Podcast – Review
4/13: The Bookkeeper's Secret – Mood Board
4/14: The Story Sanctuary – Review
Save
Save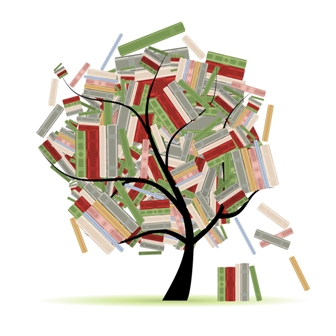 Related Posts