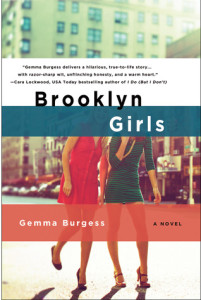 Brooklyn Girls
Author:
Gemma Burgess
Category:
Fiction
Publisher:
St. Martin
Release Date:
7-2-13
So what is a recent grad with an art history degree and an unfortunate history of Facebook topless photos to do? Start a food truck business of course! Pia takes on the surprisingly cutthroat Brooklyn world of hybrid lettuce growers, artisanal yogurt makers and homemade butter producers to start
SkinnyWheels—
all while dealing with hipster bees, one-night-stands, heartbreak, parental fury, wild parties, revenge, jail, loan sharks, playboys, karaoke, true love, and one adorable pink food truck. And that's without counting her roommates' problems, too. Gemma Burgess has captured the confusion, hilarity and excitement of the post-graduate years against a backdrop of the pressures and chaos of New York City life, with heartfelt empathy, fast humor and sharp honesty. –
Goodreads
Ah, to be in my early 20s, fresh out of college, holding down my first job and worrying about things like rent, designer shoes, and casual drug use.  That is the world of Brooklyn Girls, which tells the story of Pia, who finds herself out of a job, over-educated, under-skilled, and about to be hauled home by her parents.  Pia is determined to make her own way for the first time in her life.  Each girl comes from a relatively privileged background, so their financial struggles weren't entirely believable to me, but their friendship was a great aspect of the story.  Pia is determined to stay in New York, and her idea to open a food truck will make you hungry. (I was craving a salad by the time I finished the book.)  I thought it captured the way that Brooklyn is changing over from working class families to young people and hipsters, with supporting characters that I found truly interesting.  Bring in a loan shark, an elderly neighbor, and an aspiring actor and you've got a book that while perhaps a bit far-fetched in some ways, showed moments of great honesty that gave it depth along with levity.
Overall, Brooklyn Girls was a fun read.  The dialogue was witty and, at times, laugh out loud funny.  While I couldn't really relate to Pia, she was someone that was fun to read about.  The Lucy-esque scrapes she got herself into were met with mostly starry-eyed optimism.  The dynamic between the girls in the house was a great part of the story.  As I understand it, each girl is gong to get a book and I have already identified a few that I found especially intriguing.  It definitely made me nostalgic for my 20s when my biggest responsibility was paying rent and having enough money to go out afterward.  While you might not find yourself identifying strongly with a group of privileged 20-somethings in Brooklyn, I think that if you are looking for a fun vacation read, you need look no further than Brooklyn Girls.
I received this galley in exchange for my honest review.
Find Gemma Burgess online:
Website
Twitter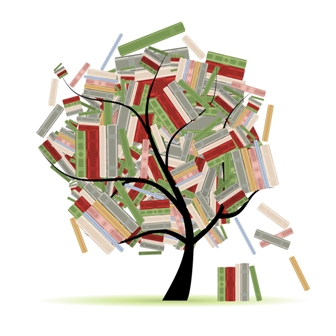 Related Posts