I received this galley in consideration for an honest review.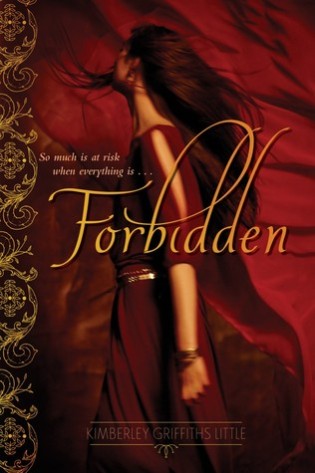 Forbidden by Kimberly Griffiths Little
Series: Forbidden #1
Published by Harper Collins on November 4, 2014
Goodreads


In the unforgiving Mesopotamian desert where Jayden's tribe lives, betrothal celebrations abound, and tonight it is Jayden's turn to be honored. But while this union with Horeb, the son of her tribe's leader, will bring a life of riches and restore her family's position within the tribe, it will come at the price of Jayden's heart. Then a shadowy boy from the Southern Lands appears. Handsome and mysterious, Kadesh fills Jayden's heart with a passion she never knew possible. But with Horeb's increasingly violent threats haunting Jayden's every move, she knows she must find a way to escape—or die trying. With a forbidden romance blossoming in her heart and her family's survival on the line, Jayden must embark on a deadly journey to save the ones she loves—and find a true love for herself.
There are historical books, and then there are historical books.  Forbidden goes way, way back to the 1760s BCE to a time when much of the Mesopotamian population was nomadic.  Such it is with Jayden's family, who is preparing for her wedding.  As with women in that time, her marriage was her greatest contribution to the tribe, and what that marriage could bring her family is the focus of the union.  Jayden is in the area between childhood and adulthood, and the ceremonies that take place before her marriage did a very good job of building that world and showing the reader how seriously the tribe took this marriage.  Jayden's family is close and I thought the relationship between Jayden and her sister was interesting. While I assumed that the society was patriarchal, the story really focused on the women of Jayden's tribe and all that they meant to her and how they fit in to that society.  I think that dynamic was probably one of my favorite aspects of Forbidden.  Since I can't really think of another YA novel I've read that is set in this time period, I found myself very interested in the setting and the world that was built for this book.
I was not, however, drawn in by the characters.  I feel like I have seen this, and keep seeing this, over and over again:  A girl forced into a marriage with a boy who is a violent dirt bag.  The mysterious 2nd boy makes her want more and we're off.  I know that sounds terribly sarcastic, and I suppose I feel that way about it a little bit, because with such a lush and unique setting, I was hoping for more to the central romantic relationship in this story.  I do think that the rest of the series will show us a Jayden that is drastically changed from this book.  While she did a lot of figurative pearl clutching in this installment, I could tell by the end that her days of waiting for life to happen are coming to an end.  Even though the circumstances were nearly impossible, she had more agency, and I hope that continues throughout the series.  Overall, while I found the story to be a well worn path, I liked the unique setting and where I sense the book is going.  I can see why so many have been enamored with this story, even if it didn't 100% work for me.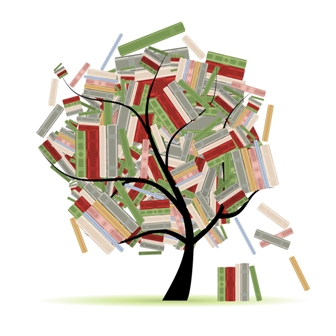 Related Posts