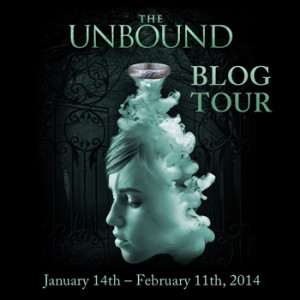 I am thrilled to have Victoria Schwab on the blog today answering some of my questions about THE UNBOUND, the follow-up to THE ARCHIVED.  Come by tomorrow to see my thoughts on this wonderful book!
Here's a little bit about THE UNBOUND, which is available January 28th: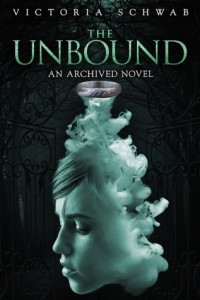 Last summer, Mackenzie Bishop, a Keeper tasked with stopping violent Histories from escaping the Archive, almost lost her life to one. Now, as she starts her junior year at Hyde School, she's struggling to get her life back. But moving on isn't easy — not when her dreams are haunted by what happened. She knows the past is past, knows it cannot hurt her, but it feels so real, and when her nightmares begin to creep into her waking hours, she starts to wonder if she's really safe.  Meanwhile, people are vanishing without a trace, and the only thing they seem to have in common is Mackenzie. She's sure the Archive knows more than they are letting on, but before she can prove it, she becomes the prime suspect. And unless Mac can track down the real culprit, she'll lose everything, not only her role as Keeper, but her memories, and even her life. Can Mackenzie untangle the mystery before she herself unravels? With stunning prose and a captivating mixture of action, romance, and horror, The Unbound delves into a richly imagined world where no choice is easy and love and loss feel like two sides of the same coin.
 THE ARCHIVED was one of my favorite books of 2013 and I believe you were writing THE UNBOUND as you saw people reacting very favorably to book one.  How heavy of a burden is that when you are writing a sequel?
I think a sequel is a heavy burden for multiple reasons, and one of those is definitely the weight of the first book, though it's less the weight of outside reaction (the draft at least is usually done by the time the first book hits shelves) and more the weight of returning to a familiar world and making it new. Authors always joke about sequel angst, but it's a real thing. The deadlines feel tighter, and the pressure feels higher, and for me personally, the subject matter was much, much harder. I knew what I wanted to do from the beginning, where I wanted to go, both plot-wise and emotionally, but it was still very hard.
I am not alone in shipping Mac/Wesley, but it seems to go a bit deeper than just "I like you."  What is it about their friendship (maybe more) that makes them so compelling together?
😉 I love them so much. But I knew from the beginning that I wanted to create a complicated friendship, one in which there were feelings, but there were also neuroses (neither is good at letting people in) and more pressing issues than "Do you like me?" I love a romance as much as the next person, but it couldn't be the thing at the front of THE ARCHIVED. That wouldn't have been true.
You have a big year coming up!  If you had to narrow down your focus into three key words for 2014, what would they be?
Oh man, let's see: WRITE MORE WORDS. But honestly, my three key words would probably be: FOCUS, ADVENTURE, BALANCE.
Will there be a book 3?  Please say yes!
This is a more complicated question than it seems, so I can only say I hope so. And I hope that, in the interim, readers enjoy book 2! THE ARCHIVED is not a trilogy in the traditional sense–each book has its own arc–so while there is a bigger picture, I hope for now they all enjoy the next installment 😉
Victoria is the product of a British mother, a Beverly Hills father, and a southern upbringing. Because of this, she has been known to say "tom-ah-toes," "like," and "y'all."  She also tells stories.  She loves fairy tales, and folklore, and stories that make her wonder if the world is really as it seems.
Find Victoria Schwab online:
Website
Twitter
Facebook
I loved this book sooooo much, I am giving away one copy of THE UNBOUND to a lucky winner.  You must be 13+ to enter and it's open internationally.  Good luck!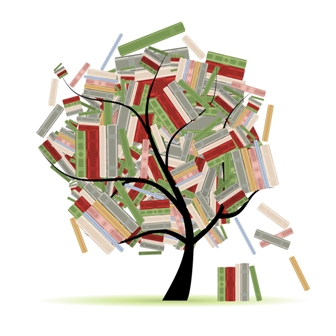 Related Posts