Welcome to the first Picture Book and Early Reader Roundup post!  After my daughter was diagnosed with dyslexia last year, I realized that picture and early chapter books were a great way to boost her reading confidence at home. My goal is to bring you the books that we are enjoying right now and I am finding that there are so many to share with you!  I also love getting recommendations, so if you have any recs, please feel free to leave them in comments or contact me on social media and I will feature the book. I hope you enjoy!
Valensteins by Ethan Long
Published by Bloomsbury on December 19, 2017
Genres: Picture Book
Goodreads

Something strange is in the air on this dark, cold night.

The members of Fright Club are always ready to scare, but tonight Fran K. Stein has something else on his mind. He's busy making something, and the other monsters want to know what it is.

Could it be a mask with fangs? A big pink nose? Or maybe a paper butt? No . . . it's a Valentine!

That means one thing . . . EEEEK!! Is Fran in love? What could be scarier than falling in love?!?

In this hilariously spooky story by Geisel Award-winning author and illustrator Ethan Long, even the scariest of monsters have true feelings.
This book is one of my favorites and we have read it over and over again.  The whole premise that a bunch of "scary" monsters are most afraid of "mushy mushy" stuff is endlessly hilarious to kids. I also liked the way that Frankenstein's Monster is so sweetly dealing with the ire of his friends, who are made up of cute "monsters".  It would make a great gift for Valentine's Day or Halloween, which isn't a crossover you get too often.  We love this book and you'll never look at paper hearts quite the same way again.
I received this galley in consideration for an honest review.
Groundhug Day by Anne Marie Pace, Christopher Denise (Illustrations)
Published by Disney-Hyperion on December 5, 2017
Genres: Picture Book
Goodreads


Moose is having a Valentine's Day party, and all his friends are so excited! Everyone except Groundhog, that is. If Groundhog sees his shadow outside, he'll hide in his hole for six more weeks and miss the party! Determined to help their friend join them, Moose, Squirrel, Bunny, and Porcupine put their heads together and come up with a plan. But will it be enough to get Groundhog out to play? This heartwarming picture book by the author of Vampirina Ballerina, with adorable illustrations by Christopher Denise, is sure to be a hit, whether readers are bursting for spring or snuggling up for six more weeks of winter.
This book is all sweetness and is probably best for younger picture book readers.  It centers around Groundhog Day and the Groundhog's reluctance to j0oin the party.  (This might also make it a good read for a child dealing with shyness).  The illustrations are good, but as I said, perhaps geared toward the younger reader.  While it was a very sweet book that we enjoyed, it wasn't as compelling for an older picture book reader.
I received this galley in consideration for an honest review.
Vampirina At The Beach by Anne Marie Pace, LeUyen Pham (Illustrations)
Published by Disney-Hyperion on April 4, 2017
Genres: Picture Book
Goodreads

When the summer moon is full, a beach trip is an epic way to spend the night. With her signature poise, Vampirina and her clan gear up for a festive time at the beach. Keeping her ballet lessons in mind, Vampirina demi-plié's on a surfboard, leaps for a volleyball, and finishes each competition with style, even if she doesn't always come out on top. Readers will shout "Brava!" for this third gracefully ghoulish picture book by duo Anne Marie Pace and LeUyen Pham.
You can't go wrong with Vampirina, right?  These books are a big hit in our house, not just because of the lyrical way the story is written, but the illustrations by LeUyen Pham are so engaging that each page becomes its own story.  As beach season approaches, this book has made it back into rotation.   I will always be a fan of Vampirina because no kid should have to choose between reading about vampires or reading about ballerinas.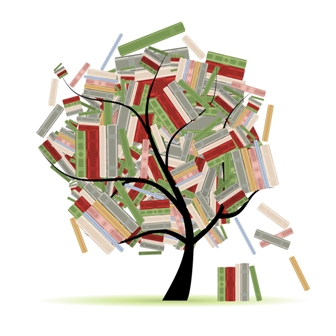 Related Posts