Love In The Time Of Global Warming
Author:
Francesca Lia Block
Category:
Young Adult
Publisher:
Henry Holt
Release Date:
8-27-13
Seventeen-year-old Penelope (Pen) has lost everything—her home, her parents, and her ten-year-old brother. Like a female Odysseus in search of home, she navigates a dark world full of strange creatures, gathers companions and loses them, finds love and loses it, and faces her mortal enemy. In her signature style, Francesca Lia Block has created a world that is beautiful in its destruction and as frightening as it is lovely. At the helm is Pen, a strong heroine who holds hope and love in her hands and refuses to be defeated. –
Goodreads
"There are tears pouring from his eyes, soaking me, and this is what terrifies me the most, to see a monster feel." – ARC
Love In The Time Of Global Warming was my first Francesca Lia Block book, although I know her other series are greatly admired.  The story had a very otherworldly feel that kind of defies being put into a particular category.  I thought the way that the author combined the fantastic elements with very raw and basic human emotions was very interesting and very well done.  This was a short book that flowed easily, with beautiful, dreamy writing and a story that was fascinating.  Pen uses an old paperback of The Odyssey to guide her,  so there is this sort of lucid dreaming quality to the story, because while the reader is aware that this is a retelling, so is Pen.  Those  familiar with The Odyssey will recognize the journey that Pen takes.  However, if you aren't familiar with Homer's work, it won't take anything away from this book.  The modern integration of the old story is brilliant at times, with things like the sirens becoming too-thin,  Beverly Hills women made gruesome by diets and plastic surgery, for instance.  The Lotus Eaters also make an interesting appearance, with a more modern twist.
Pen was a joy to read.  In my mind, she was everything a heroine should be.  She was fearful, but brave in the face of challenges; caring, but brutal when those she cared about were threatened.  She was fully formed as a character and someone who was on a physical journey to find her family, but was also on an emotional journey to come to terms with who she really was and how the fear of those feelings threatened to take her confidence away from her.   In the friends that she picks up along the way, she finds another kind of family that transcends its more traditional definition.   Love In The Time Of Global Warming combined mythologies from many cultures and it had just a touch of a sci-fi feel to it, as well.  This book might not be for everyone, but if you love unusual storytelling and beautiful writing, I really think you should give Love In The Time Of Global Warming a try.
I received this ARC in exchange for my honest review.
Find Francesca Lia Block online:
Website
Twitter
Facebook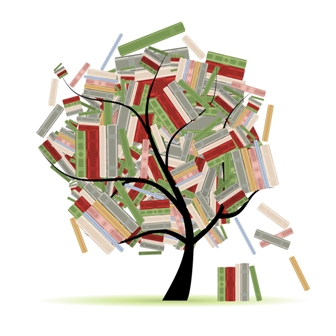 Related Posts