The Darkest Path
Author:
Jeff Hirsch
Category:
Young Adult
Publisher:
Scholastic
Release Date:
9-24-13
A civil war rages between the Glorious Path–a militant religion based on the teachings of a former US soldier–and what's left of the US government. Fifteen-year-old Callum Roe and his younger brother, James, were captured and forced to convert six years ago. Cal has been working in the Path's dog kennels, and is very close to becoming one of the Path's deadliest secret agents. Then Cal befriends a stray dog named Bear and kills a commander who wants to train him to be a vicious attack dog. This sends Cal and Bear on the run, and sets in motion a series of incredible events that will test Cal's loyalties and end in a fierce battle that the fate of the entire country rests on. –
Goodreads
The world of The Darkest Path was one that was chilling in its plausibility.  A radical group of believers, led by a former soldier, have successfully taken over much of the US and this organization, called The Glorious Path, gives people a "choice" which of course isn't really a choice at all.  Cal is a kid who is trying to hold out hope that his parents re still waiting for him and his brother, but keeping his humanity in inhumane situations is becoming harder and harder.  That becomes apparent within the first several pages. Jeff Hirsch wastes no time in setting up a world where everything is in chaos.  Cal does things that are exceedingly brave, yet I still saw the scared kid inside.  That made him a very complex and interesting protagonist.  There was something very relevant about this story because although it seems like a far-fetched version of the US, it has a familiar ring to it, as I watch other countries struggle with civil war  or fight against radical belief systems.
The Darkest Path was an unflinching, no holds barred kind of book.  When I read post-apocalyptic stories like this, that's what I want to see.  So often, a brutal world is described or implied, but not shown in the story.  Well, that isn't the case here.  The Glorious Path is a brutal and single-minded organization that is scary in that it seems so reasonable.  Once you get inside, however, it becomes deeply frightening.  Cal's struggle to remain himself while presenting a face of obedience ultimately fails, but you really feel his struggle and his desire to protect his brother at all costs.  The people he meets as he journeys back home were an interesting combination of freedom fighters, privileged teens, and people who were out to protect their own interests.  Nat, who saves his life more than once, is his antithesis in that she is extremely focused on fighting The Path and she cannot understand Cal's reluctance to take up the mantle of justice.   I never really relaxed while reading this book because it kept me on my toes the entire time.  Every time Cal needed help, every time he asked for help, I waited for the twist, and that made the story very exciting to read.  The Darkest Path was heartbreaking at times, but it was never dull.  Fans of Jeff Hirsch will not be disappointed by this action-packed and thought provoking story of survival.
I received this galley in exchange for my honest review.
Find Jeff Hirsch online:
Website
Twitter
Facebook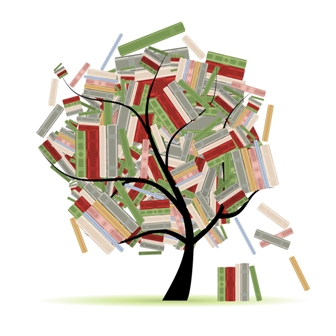 Related Posts