Cinders and Sapphires
Author:
Leila Rasheed
Category:
Young Adult
Publisher:
Disney-Hyperion
Release Date:
1-22-13
Rose Cliffe has never met a young lady like her new mistress. Clever, rich, and beautiful, Ada Averley treats Rose as an equal. And Rose could use a friend. Especially now that she, at barely sixteen, has risen to the position of ladies' maid. Rose knows she should be grateful to have a place at a house like Somerton. Still, she can't help but wonder what her life might have been had she been born a lady, like Ada. For the first time in a decade, the Averleys have returned to Somerton, their majestic ancestral estate. But terrible scandal has followed Ada's beloved father all the way from India. Now Ada finds herself torn between her own happiness and her family's honor. Only she has the power to restore the Averley name—but it would mean giving up her one true love . . . someone she could never persuade her father to accept. – Goodreads
I think the first thing I notice when I read a book set around the turn of the century is how much we take for granted today.  From the first few pages of this book, you understand that Ada is very loyal to her family, but that she wants nothing more to get an education and live a life of her choosing.  Now, you would think that this wouldn't be such a difficult thing for a girl born to a landed and titled family, but at this time, education for women was considered wasteful.  As I read this story, it struck me at how well Leila Rasheed captured a modern sensibility in her young women while communicating how even having money couldn't quite free you from the bonds of societal expectations.  Ada and Rose both long for a life where they can pursue their interests, but they are hampered by social standing and the expectations of "proper" behavior.  Throw in a forbidden romance, lots of family drama and politics and you have a book that was interesting and entertaining.  I also loved the integration of England's presence in India and the conflict it created in British politics, as well as some personal strife for Ada.
Cinders and Sapphires was such a fun book to read!  It had everything I love about historical YA, with family drama, intrigue and lots of mean girls who are plotting social disasters.  The stakes are always a little higher in this genre because when you were "ruined" it was more than just losing your friends, it meant losing your family's social standing, as well.  Perhaps that is why characters like Charlotte seem so much more evil in this historical setting.  I loved the forbidden romance and the flawed characters and I can tell that as this series progresses we are going to see a lot of growth in Ada, Rose and Sebastian's characters.  I am certain that the teen me would have been completely obsessed with this book and the adult me thought it was pretty cool, too.  This is a great book for fans of historicals, but I also think that it would be an excellent introduction to those that have previously shied away from them.  Cinders and Sapphires artfully combined everything I love about Downton Abbey with the mean girl awesomeness of Pretty Little Liars. I definitely recommend picking up this book and spending some time at Somerton this winter!
I received this ARC in exchange for my honest review.
Find Leila Rasheed online:
Website
Twitter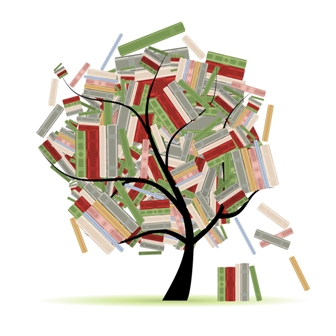 Related Posts