Me Before You by JoJo Moyes
Series: Me Before You #1
Published by Penguin on December 31, 2012
Goodreads

Lou Clark knows lots of things. She knows how many footsteps there are between the bus stop and home. She knows she likes working in The Buttered Bun tea shop and she knows she might not love her boyfriend Patrick. What Lou doesn't know is she's about to lose her job or that knowing what's coming is what keeps her sane. Will Traynor knows his motorcycle accident took away his desire to live. He knows everything feels very small and rather joyless now and he knows exactly how he's going to put a stop to that. What Will doesn't know is that Lou is about to burst into his world in a riot of colour. And neither of them knows they're going to change the other for all time. -
All I heard about this book was how good is was.  People also talked a lot about crying, which was accurate, because there are parts that are very sad.  You know right away that it is going to be a gut wrenching story because you have two people who are hopelessly lost in difficult transition.  Will, obviously, has had the most adjustment.  He is a quadriplegic and is miserable in his new life as someone who must depend wholly on others for everything.  Louisa is a 20-something drifting through life, who just got laid off and needs a job desperately.  How these two meet is not really original, but I found Louisa's fear of the job and her awkwardness around someone who is handicapped to be very realistic.  Their friendship is hard won, with bumps along the way, many of which are due to the difference in their socioeconomic class and Will's bitterness.  Will's privileged world is something that is foreign to Louisa and one she looks at with a little bit of disdain.  The core of the book happens when Louisa finds a reason (no spoilers) to show Will that he can find joy in life again.  It's like she decides to be his MPDG and take him on all the adventures.  Of course, most of them turn into disasters, as the author pulls no punches in describing how difficult the world can be when you're navigating it in a wheelchair.  So, what develops is a relationship that ends up consuming both of them.
I know this won't be a popular opinion, but I had some issues with the friendship between Will and Louisa.  There were times when I thought the writing was fabulous and their relationship was complicated and emotionally intimate, and then there were times when it felt like Will was there to fix Louisa.  This was going to be a tricky road to navigate already because when a book is about person one showing person two "how to live" I always cringe a little because it's so hard to avoid cliche in that instance.  I guess I just object a little to the idea that without Will, Louisa would never have had the gumption to change anything about her life.  It was like the author went to all of this trouble to develop a character I liked and then, through Wills eyes, made her seem helpless to do anything to change her life without Will's influence.  In the end, I felt like she was still treated as the helpless girl with the wealthy benefactor.  There was just something about it that made me uncomfortable.  However, that aside, I can say with all honesty that it was a very engrossing story.  I cared about everyone in it and the ending made me cry, as everyone said it would.
The narration was very good.  I always love it when they have different readers for different voices.  It helps me really get into the story when, for instance, a different narrator read Will's mother's portions of the book.  All of the narrators were very good.  Louisa, who makes up the majority of the story, was exactly as I would have heard her in my mind.  The voices kept me engaged and really added something to it, overall.
This was a very emotional book and despite my misgivings about some aspects of the story, I do recommend it.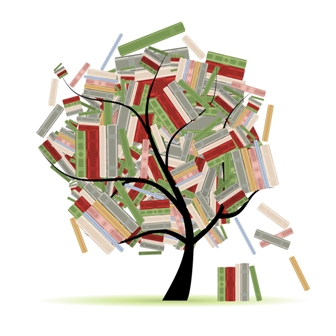 Related Posts