I received this galley in consideration for an honest review.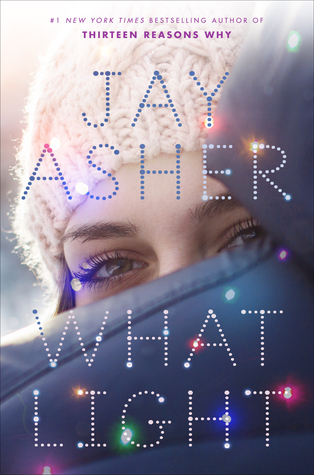 What Light by Jay Asher
Published by Penguin on October 18, 2016
Genres: Young Adult
Goodreads


Sierra's family runs a Christmas tree farm in Oregon—it's a bucolic setting for a girl to grow up in, except that every year, they pack up and move to California to set up their Christmas tree lot for the season. So Sierra lives two lives: her life in Oregon and her life at Christmas. And leaving one always means missing the other.

Until this particular Christmas, when Sierra meets Caleb, and one life eclipses the other.

By reputation, Caleb is not your perfect guy: years ago, he made an enormous mistake and has been paying for it ever since. But Sierra sees beyond Caleb's past and becomes determined to help him find forgiveness and, maybe, redemption. As disapproval, misconceptions, and suspicions swirl around them, Caleb and Sierra discover the one thing that transcends all else: true love.

What Light is a love story that's moving and life-affirming and completely unforgettable.
What Light has a gorgeous cover and the promise of a fun and cozy holiday romance. The thing is, I don't require car chases, hidden pregnancies or big drama in my books, but What Light just lacked momentum.  I'm not sure if it was trying to convey a subtle message that my forever sleep-deprived brain simply couldn't get but it took me almost two months to read, which is pretty unusual. The premise was one that lends itself well to a seasonal romance; Sierra's family grows and sells Christmas trees, traveling to the same town every year to set up a lot.  It was interesting getting a behind the scenes look at a tree lot and the realities of what it meant to travel during the school year for your family's work.  Add a best friend who wants to pair Sierra up so they can double date and a cute boy who keeps buying trees and it seemed like the perfect set-up for a sweet winter romance.  While I can't say that there was anything technically wrong with the story, something just didn't click.
The romance between Sierra and Caleb was set up very sweetly, but it is clear that Caleb has a dark past that has made him the town pariah. People keep warning Sierra away, but there is little indication as to why.  This makes the reader's imagination go to all sorts of strange places, but the truth was a little anti-climactic. Combine that with the obvious evidence that Caleb is not, in fact, a 'bad boy' and the ire of the townspeople starts to seem a bit ridiculous.  As a result, the big romantic conflict feels very forced.  I read a lot of romance (a lot) and the conflict that threatens to tear the couple apart must be believable or, at the very least, set up in away that makes you believe it would be a deal breaker for the relationship in its fictional world. If it isn't, it kind of makes the whole romance unbelievable and unfortunately, that's what happened here. Caleb and Sierra lacked chemistry and I simply wasn't invested in their relationship.  While it didn't work for me, I think What Light could certainly find a home with people who love Christmas romances.  Reading it will definitely makes you crave hot chocolate!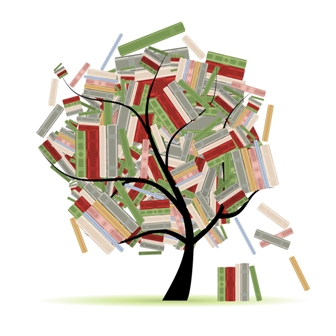 Related Posts