Assassin's Heart by Sarah Ahiers
Narrator: Khristine Hvam
Series: Assassin's Heart #1
Published by Harper Collins on February 2, 2016
Genres: Young Adult, Fantasy
Goodreads


In the kingdom of Lovero, nine rival Families of assassins lawfully kill people for a price. As a highly skilled member of one of these powerful clans, seventeen-year-old Lea Saldana has always trusted in the strength of her Family. Until she awakens to find them murdered and her home in flames. The Da Vias, the Saldanas' biggest enemy, must be responsible—and Lea should have seen it coming. But her secret relationship with the Da Vias' son, Val, has clouded her otherwise killer instinct—and given the Da Vias more reason than ever to take her Family down.

Racked with guilt and shattered over Val's probable betrayal, Lea sets out to even the score, with her heart set on retaliation and only one thought clear in her mind: make the Da Vias pay.
Assassin's Heart takes place in a fantasy world that has definite Italian overtones.  Families live in secret compounds and perform assassinations, something that's legal in this world, as a service to those who wish to hire them.  There is a star-crossed lover element to this story that I thought might be interesting, but the story veered away from that and turned into a tale of revenge.  I didn't feel very invested in any of the characters, which made it difficult to really become invested in the book.  If you are going to write a book about a teen assassin in this market, there really needs to be something that makes it stand out. Unfortunately, I just didn't find that with Assassin's Heart. It wasn't a bad story, it just wasn't unique.  There were a few spots that took a little too long to get to the point and, overall, the climax seemed rushed after a very long and drawn out lead-up to the ultimate confrontation.  There were a few things I enjoyed. I liked the world in which the assassin's in this story were performing the killings as a deeply held religious belief, not as a sacrifice, but as a way to ease suffering. I also liked the presence of ghosts, which added an interesting element to the story.  In the end, though, it just didn't grab my attention as I was hoping it would.  I think a lot of people will like this story, though, so it doesn't surprise me to see much higher rating from other readers.  It just didn't work for me.
The narration was fantastic.  I actually decided to listen to this book rather than read it because of Khristine Hvam. She is one of my favorite narrators (she narrated the Daughter of Smoke and Bone trilogy) and had I been reading instead of listening, I probably would have DNF'd this book.  So, while the story didn't blow me away, I certainly have nothing bad to say about the narration.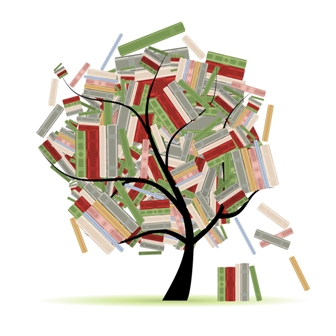 Related Posts