Burn
(Pure #3)
Author:
Julianna Baggott
Category:
Fiction
Publisher:
Grand Central
Release Date
: 2-4-14
Inside the Dome, Patridge has taken his father's place as leader of the Pures. His struggle has led him here, intent upon bringing down the Dome from the inside, with the help of a secret resistance force. But things are not as simple from his new position of power and he finds himself tempted by his father's words: perhaps if the world is to survive it needs the Dome – and Partridge – to rule it… As Partridge's resolve weakens, Pressia and Bradwell continue piecing together the clues left to them from the time before the Detonations. It is their hope that they will be able to heal the Wretches, and free them from their monstrous fusings and the Dome's oppression once and for all. But everything depends, too, on Partridge. Separated by distance and history, can they still trust their friend and ally? Or is the world doomed to an eternity of war and hardship? – Goodreads
If you are a fan of this series, as I obviously am, you know that nothing will be easy for the group of people who are trying to unwind their lives from the destruction cause by life inside and outside the dome.  This book still had the great pacing and action of the first two, but there was even more emotional turmoil.  Pressia and Bradwell must come to terms with who they are, and it is mostly Bradwell that must adjust to his new features.  My favorite characters, Helmud and El Capitan, are their weird, caring, and tough selves.  I really liked where Cap's character went in this book.  In fact, I thought all of the character development was good.  Through the changing perspectives, we get a 360 degree view of life outside the dome and life inside the dome.   As always, the word building and layers built into the setting really made the story come alive for me.  The balance of emotional confrontation and physical confrontation was perfectly pitched so that I never felt the story started meandering.
A lot of time was spent inside the dome with Partridge and I really enjoyed reading about Lyda, because if there is someone who has changed most dramatically in the series, it is her.  Her time with the Mothers turned her into someone who wants and needs to fight for herself.  The political twists and turns inside the dome kept coming and definitely made me sympathetic to Partridge's struggles.  His fake marriage to someone who he wants to hate, but can't, and his love for Lyda did a good job of illustrating how torn he feels about bringing down the dome. He is torn between the outside and his life inside.  As with many final series books, there are some losses that stung, but as painful as they were, they still fit well into the story.  I think my only reservation was the somewhat abrupt ending. It wasn't a bad ending and it certainly stayed in line with the rest of the books, but I guess I wasn't ready to leave this world, yet.  I have been singing the praises of this series from day one, and if you are looking for a fiction book with YA appeal, Pure, Fuse, and Burn have proven to be a series that delivers fascinating characters and a gripping story.
I received this book as a galley from the publisher in exchange for my honest review.
Find Julianna Baggott online:
Website
Twitter
Facebook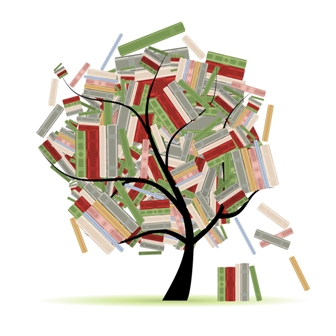 Related Posts