In The After
Author:
Dimitria Lunetta
Category:
Young Adult
Publisher:
Harper Teen
Release Date:
6-25-13
Amy is watching TV when it happens, when the world is attacked by Them. These vile creatures are rapidly devouring mankind. Most of the population is overtaken, but Amy manages to escape—and even rescue "Baby," a toddler left behind in the chaos. Marooned in Amy's house, the girls do everything they can to survive—and avoid Them at all costs.  After years of hiding, they are miraculously rescued and taken to New Hope, a colony of survivors living in a former government research compound. While at first the colony seems like a dream with plenty of food, safety, and shelter, New Hope slowly reveals that it is far from ideal. And Amy soon realizes that unless things change, she'll lose Baby—and much more. –
Goodreads
Divided into three parts, In The After begins with a terrifying, world-ending scenario and moves from survival to a sense of safety to survival again.  The description of Amy's discovery that the world has been taken over by flesh hungry aliens was extremely stressful to read.  I thought this part of this story was the strongest because the author goes into great detail about how you could survive the creatures and how so many did not. ( I found it a tad convenient that her parents happened to have their own solar panels and an electric fence, but I was able to get wrapped up in the story enough to let that one slide.)  When Amy finds baby, my stress level went up again because with one more mouth to feed, things were bound to get more complicated.  The world that Baby and Amy live in silent, and their pigeon sign language and strict methods of survival really made me feel as if I was in their world. (Thank goodness I wasn't).  Amy has some close calls and strange run-ins with survivors that were extremely creepy and nerve-racking.  The world building in parts one and two was very good.  I really got a sense of the devastation that Amy encountered and the pieces of the Before that she missed and often longed for.
The last part of the book takes place in New Hope, a settlement on a former college campus, and here is where the story lost me a little bit.  I was not surprised that New Hope offered safety and peace, but with  price.  That seems to be a standard in post-apocalyptic stories.  The narrative keeps switching back and forth between the story and what appears to be Amy's time in a metal ward within New Hope.  Instead of adding an extra layer of suspense to the book, it really just distracted me from the story that I really wanted to read.  I wasn't a fan of this story telling method.  The supporting characters in New Hope were interesting, but I didn't feel that they were fleshed out very well.  Many of the adults seemed to revert to stereotypes; the conflicted mom, the evil leader, the tough soldier with a heart of gold.  The big secret behind the creatures was a bit of a letdown, as well.  Despite all of that, I cannot say that is was a bad book.  The first half was riveting and the last scene was intriguing enough to make me put book two on my TBR list.  I think the series has a lot of potential.
I received this galley in exchange for my honest review.
Find Demitria Lunetta online:
Website
Twitter
Facebook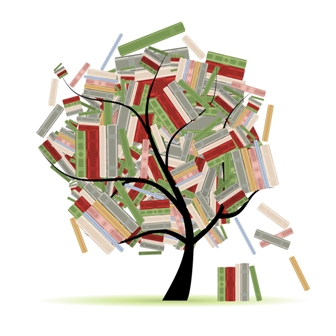 Related Posts