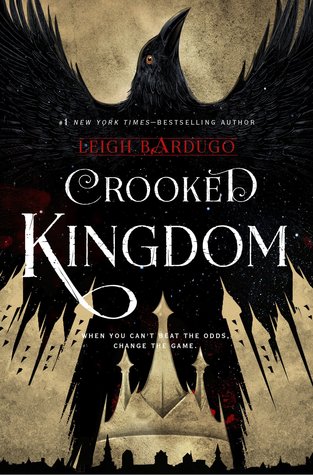 Crooked Kingdom by Leigh Bardugo
Narrator: Brandon Rubin, Jay Snyder, Elizabeth Evans, Fred Berman, Peter Ganim, Lauren Fortgang, Roger Clark, Kevin T. Collins
Series: Six of Crows #2
Published by Macmillan on September 27, 2016
Genres: Young Adult, Fantasy
Goodreads


Kaz Brekker and his crew have just pulled off a heist so daring even they didn't think they'd survive. But instead of divvying up a fat reward, they're right back to fighting for their lives. Double-crossed and left crippled by the kidnapping of a valuable team member, the crew is low on resources, allies, and hope. As powerful forces from around the world descend on Ketterdam to root out the secrets of the dangerous drug known as jurda parem, old rivals and new enemies emerge to challenge Kaz's cunning and test the team's fragile loyalties. A war will be waged on the city's dark and twisting streets―a battle for revenge and redemption that will decide the fate of magic in the Grisha world.
I put this book off for  little but because I didn't want it to end.  But it was too temping after a while, and it was every bit as amazing as I thought it would be.  Leigh Bardugo's beautiful writing brings Ketterdam back to life and she somehow manages to cram even more intrigue, mystery, and good old fashioned trickery into Crooked Kingdom. The story is layered, so every time you think you've got it worked out, another scenario or another mystery presents itself.  While all of that is going on, you have the personal interactions that add so much to the story.   The brilliant character development continues and each look or touch takes on so much meaning.  It is the mark of a great writer that so much emotion can be conveyed with such subtle interactions.  We get so much more back story on everyone and it is glorious.  Not only that, we get to see (yay!) and hear mention of characters from the Grisha series, although having read those books is not a requirement for reading the Six of Crows series.  Even so, for those of us who have read them, it felt like a little peak into how everyone is doing. I was especially glad to see how everyone's favorite Privateer is doing. *wink*  Every single person had a moment that made me cry, even Matthias. (Honestly, in a lot of ways, he is my favorite).  It starts as a dedication to a big payout, which becomes dedication to something that looks like friendship but is really so much more than that.  Can a group people scarred and broken in a thousand different ways really heal each other?  Well, not completely, but perhaps it isn't healing as much as the newfound ability to make their own choices for the first time in their lives.  I can say that all of them, in one way or another, find their agency by the end.  I listened to this on audio because I wanted to make the story last rather than binge reading it in one day.  I am so glad I did this.  I really felt immersed in the world and while there was definitely some sadness in the ending, I truly felt that everyone got the ending they needed.  Still, there was something bittersweet about it and I was sad to say goodbye.  It's one of those series that makes you feel like you really know the characters, so listening to the last lines made me feel like I was saying goodbye to old friends.
I am always a fan of different narrators.  Overall, they were pretty good.  (Fred Berman, who voiced Kaz, also narrates the Falling Kingdom series.) The narrators who read Jesper and Wyland were probably the weakest.  However, the effect was excellent because you got to know each character as individuals since they were read by a different person.  This is something that's essential when you have a story with so many points of view and it was well executed in Crooked Kingdom.  What can I say?  This series has by heart and I will gladly jump back into this world again, if we are ever lucky enough to get more books in this series.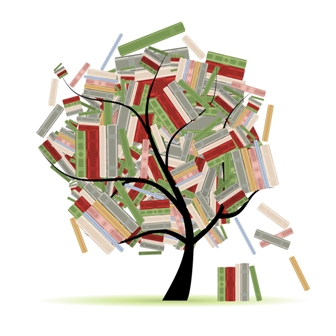 Related Posts