Eve and Adam
Authors:
Michael Grant and Katherine Applegate
Genre:
Young Adult
Format:
ARC
Publisher:
Feiwel and Friends
Release Date:
10-2-12
Sixteen-year-old Evening Spiker lives an affluent life in San Francisco with her mother, EmmaRose, a successful geneticist and owner of Spiker Biotech. Sure, Evening misses her father who died mysteriously, but she's never really questioned it. Much like how she's never stopped to think how off it is that she's never been sick. That is, until she's struck by a car and is exposed to extensive injuries. Injuries that seem to be healing faster than physically possible. While recuperating in Spiker Biotech's lush facilities, she meets Solo Plissken, a very attractive, if off-putting boy her age who spent his life at Spiker Biotech. Like Evening, he's never questioned anything… until now. Solo drops hints to Evening that something isn't right, and Emma-Rose may be behind it. Evening puts this out of her mind and begins her summer internship project: To simulate the creation of the perfect boy. With the help of Solo, Evening uncovers secrets so big they could change the world completely. – Goodreads
Eve and Adam appears to start as a cautionary tale about scientists "playing God" but as the story progressed it seemed to be more about how good intentions can go terribly wrong when the power hungry get a hold of a good idea.  Told in dual points of view, which I really liked, the reader gets to know Solo and Evening through their individual experiences at Spiker.  Solo, in particular, has a mysterious story and his combination of toughness and vulnerability made him a very appealing character.  Along with the mystery surrounding Spiker was a deeper question of how Evening and Solos families know each other.  I thought this part of the story was well planned and I almost wished that this aspect of the plot had been the main focus of the book because it was a story that was both emotional and intriguing.
Although there were aspects of the story that I liked, there were also a few things that never quite came together.  The role of the best friend seemed like an unnecessary addition to the story.  Other than providing some comic relief on occasion, I never really understood why she was there.  In addition, I found Solo's character to be much more developed and appealing than Evening's, which is an issue since this story really belongs to her.  Evening's summer intern project is also a little unbelievable and didn't feel very necessary to the story.  The plot was really held together by Evening's discoveries about the business at Spiker and secrets within her family and the whole issue with her internship project felt a little forced as a plot point.  Despite those issues, Eve and Adam was a fun book to read.  It contained a lot of action and enough industrial espionage to satisfy a reader's desire for a book that serves up this type of story in a stand alone novel.
Find Michael Grant online:
Twitter
Facebook
Find Katherine Applegate online:
Website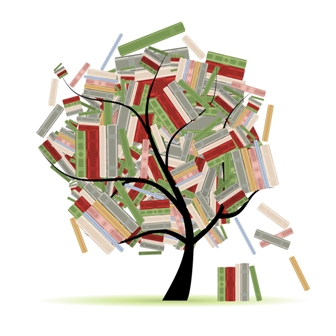 Related Posts