The Scorpio Races by Maggie Stiefvater
Narrator: Steve West, Fiona Hardingham
Published by Scholastic on October 18, 2011
Genres: Young Adult


It happens at the start of every November: the Scorpio Races. Riders attempt to keep hold of their water horses long enough to make it to the finish line. Some riders live. Others die. At age nineteen, Sean Kendrick is the returning champion. He is a young man of few words, and if he has any fears, he keeps them buried deep, where no one else can see them. Puck Connolly is different. She never meant to ride in the Scorpio Races. But fate hasn't given her much of a chance. So she enters the competition — the first girl ever to do so. She is in no way prepared for what is going to happen.
Set on a remote island, The Scorpio Races tells a story that is half fairy tale, half coming of age story.  Puck and Sean are both facing great obstacles on their small island home.  Sean is a Scorpio races champion many times over, but there is something empty about racing with a horse that you love, but isn't yours.  Puck is struggling to keep her home and to keep her family together after the death of her parents at the hands of the capaill uisce, the carnivorous horses that are raced every year.  Maggie Stiefvater paints a detailed picture of life on the island, with beautiful and rich imagery.  The more I read her books, the more I am convinced that she is doing some of the most beautiful writing out there today.  The book switched back and forth between Puck and Sean, so you get a good idea of each character's world.  Even though Thisby could be a harsh place, I grew to love it, as well, and could understand why people chose to make it their home.  When Puck decides to ride in the race, you could see her insane bravery as well as how scared she was.  Obviously, Sean saw it, too, and while the romance is very subtle, it is also so sweet and well done.  This isn't a book that is fast paced, but I always say that I think we need more books that aren't "wham, bam".  It's ok for a writer to take their time in building a story and it's ok for the two protagonists to be established as characters before they meet.   I thought the slow burn of this book was one of the things that made it so amazing.
The narrators were absolutely outstanding.  Although we never really know where Thisby is, the voices are English and I felt that was a good choice because it was written as if they were, in there manner of speech and colloquialisms.  (The narrator who reads Sean's parts has a sexy, sexy voice, guys.)  Both had excellent pacing and read the other characters very well.  If you listen to this audiobook you will see why it has won so many awards.  As an added bonus, the author reads the acknowledgments and the notes about the book at the end.    I give it my highest recommendation.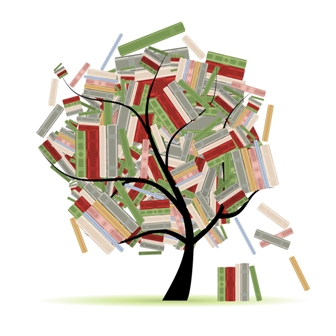 Related Posts