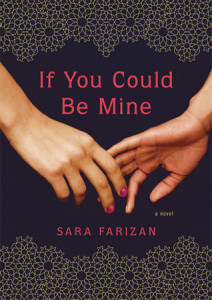 If You Could Be Mine
Author:
Sara Farizan
Category:
Young Adult
Publisher:
Algonquin
Release Day:
8-20-13
Seventeen-year-old Sahar has been in love with her best friend, Nasrin, since they were six. They've shared stolen kisses and romantic promises. But Iran is a dangerous place for two girls in love—Sahar and Nasrin could be beaten, imprisoned, even executed if their relationship came to light. So they carry on in secret—until Nasrin's parents announce that they've arranged for her marriage. Nasrin tries to persuade Sahar that they can go on as they have been, only now with new comforts provided by the decent, well-to-do doctor Nasrin will marry. But Sahar dreams of loving Nasrin exclusively—and openly. Then Sahar discovers what seems like the perfect solution. In Iran, homosexuality may be a crime, but to be a man trapped in a woman's body is seen as nature's mistake, and sex reassignment is legal and accessible. As a man, Sahar could be the one to marry Nasrin. Sahar will never be able to love the one she wants, in the body she wants to be loved in, without risking her life. Is saving her love worth sacrificing her true self? –
Goodreads
I picked this book up at ALA because the plot really grabbed my attention.  Like many, I knew that homosexuality was punishable by death in Iran, but I did not know that gender reassignment surgery was looked upon in a totally different way.  Sahar and Nasrin are obviously in love, but bound by the cultural expectation that they will both marry men someday.  In fact, this day comes much sooner for Nasrin, which sets this entire story in motion.  Sahar is not a part of a larger gay community, although one does exist, she is in her own world with Nasrin.  I thought this made her a bit naive about the possibility of their continued relationship, but it was an isolation that was totally understandable. In addition, I did not find Nasrin to be particularly likable, which made Sahar's dilemma even more heartbreaking.  Through a cousin, Sahar is introduced to a world where secrecy is still key, but where she can be a little more open in that limited space.  On top of Nasrin's impending wedding, Sahar has her own career goals and a widowed father to worry about.  Her plate is full, and I really got a sense of all of the different directions that Sahar was being pulled.
I think what really fascinated me about this book was the glimpse into Iranian culture.  I think in the US, and perhaps the Western world at large, we are given a very politicized view of a country with a rich history and a population of people with the same hopes and dreams as anyone else.  I admit that it was more open than I thought it would be, but still very closed in many ways, as you can see from the jacket copy.  The idea that Sahar would have to become an entirely different person in every way in order to stay with Nasrin was such a challenging idea.  The journey that Sahar takes in order to make her decision is one that exposes the very core of her feelings. I thought that the small glimpse we got of the world of transgendered people in Iran and how they view homosexuality versus feeling that you were born the wrong gender, was really interesting and I wish that it had been more fully explored in this story.  In the end, If You Could Be Mine was not a perfect book, but I found it to be a riveting story about a girl who is forced to confront her feelings and her own boundaries and decide how much of herself she's willing to sacrifice for someone else.  I think those are things that we can all relate to, regardless of sexual orientation, gender, or citizenship.
I received this ARC in exchange for my honest review.
Find Sara Farizan online:
Twitter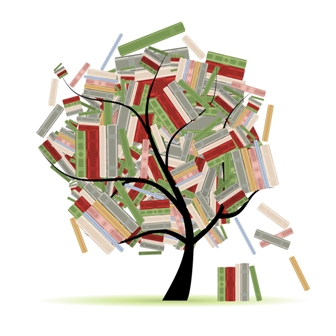 Related Posts