I received this galley in consideration for an honest review.
The Thunder Of Giants by Joel Fishbane
Published by St. Martin's Press on April 14, 2015
Genres: Fiction, Historical Fiction
Goodreads


The year is 1937 and Andorra Kelsey – 7'11 and just under 320 pounds – is on her way to Hollywood to become a star. Hoping to escape both poverty and the ghost of her dead husband, she accepts an offer from the wily Rutherford Simone to star in a movie about the life of Anna Swan, the Nova Scotia giantess who toured the world in the 19th century. Thus, Anna Swan's story unfurls. Where Andorra is seen as a disgrace by an embarrassed family, Anna Swan is quickly celebrated for her unique size. Drawn to New York, Anna becomes a famed attraction at P.T. Barnum's American Museum even as she falls in love with Gavin Clarke, a veteran of the Civil War. Quickly disenchanted with a life of fame, Anna struggles to prove to Gavin – and the world - that she is more than the sum of her measurements.
I love books that combine historical facts with fiction, and The Thunder of Giants was such an unusual story, that I couldn't pass it up.  In alternating stores, we read about two "giants" Anna and Andorra,  both over seven feet tall, who lived in different centuries.  Their lives had many similarities, however.  I think I was a little more drawn to Anna's story, and it was full of both heartache and triumph.  Both women were approached by unscrupulous people determined to exploit that which made them different, and both women ultimately had made a living because of their height.
I really enjoyed the way the two stores intertwined.  We meet Andorra as she is cast to play Anna in a move about Anna Swan's life.  Anna Swan was a real person, and her story is absolutely fascinating.  The real facts of her life fit into the book with some minor embellishments, and the fictional character of Andorra provided a kind of parallel story that provided a more modern version of Anna's story.  Pay attention, though, because as the movie starts to come together, Andorra and Anna intersect more than you might expect.  I was touched by the way both women wore their extreme physical differences.  They were both intelligent, determined characters who were not always treated well by society. In contrast to Andorra's struggles, Anna was eventually celebrated as she traveled with several shows.  The difference in the way the two women approached and embraced their size created an interesting contrast in the story.  Overall, I think I wanted to know more about the two characters.  I found myself wishing the book had 100 more pages so I could dive into the lives of these two interesting women.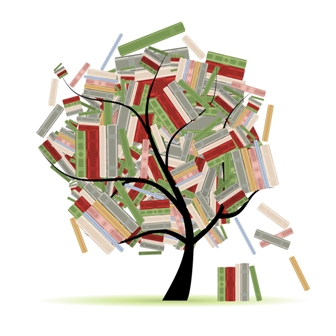 Related Posts