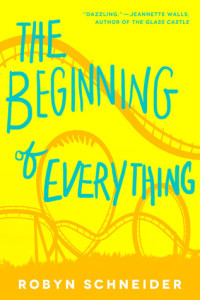 The Beginning Of Everything
Author:
Robyn Schneider
Narrator:
Dan John Miller
Performance:
Good
Available Now
Golden boy Ezra Faulkner believes everyone has a tragedy waiting for them—a single encounter after which everything that really matters will happen. His particular tragedy waited until he was primed to lose it all: in one spectacular night, a reckless driver shatters Ezra's knee, his athletic career, and his social life. No longer a front-runner for Homecoming King, Ezra finds himself at the table of misfits, where he encounters new girl Cassidy Thorpe. Cassidy is unlike anyone Ezra's ever met, achingly effortless, fiercely intelligent, and determined to bring Ezra along on her endless adventures. But as Ezra dives into his new studies, new friendships, and new love, he learns that some people, like books, are easy to misread. And now he must consider: if one's singular tragedy has already hit and everything after it has mattered quite a bit, what happens when more misfortune strikes? –
Goodreads
The Beginning of Everything follows Ezra, a high school golden boy, severely injured by a car accident that sidelines him from his popular life in high school.  Enter Cassidy, who is different from any other girl he knows and obviously has her own major baggage.  Their relationship and Ezra's recovery, both physically and emotionally, is told in The Beginning Of Everything.  I guess what held me back from really liking this book was how hapless Ezra was.  Even if he wasn't really into it, someone who was a former class president and tennis team captain would surely have a little more drive or ability to handle life.  The two parts of his character just didn't flow  together well.  Perhaps it was because we don't really know him until after the accident, but he never rang true to me. On the other side, Cassidy was…well, she was a very Alaska Young type character.  I couldn't stop thinking "this is so similar to Looking For Alaska."  I guess you could make the argument that she is a bit of an anti-MPDG, but her place in Ezra's life served the same purpose as a full-on MPDG.  The connection that Ezra and Cassidy share, which you don't find out until the end of the book, was supposed to be shocking, but simply seemed too convenient.  Having said all of that, this book was not a total loss.  The friends that Ezra makes after his fall from popularity were fun to read. Ezra does go on a sort of journey into his past friendships that have been resurrected after his accident.  The new friends were probably my favorite part of the book.  I did like the idea of the story, even if the execution was somewhat lacking.  I also appreciated the ending which was bittersweet and did justice to the rest of the book.  I think that I was expecting more from this book, in the end, and it just never delivered the emotional punch I was looking for.
The narration of the audiobook was good.  Ezra's voice came through very well in the reading.  I was not a huge fan of the female voice that the narrator used, but I think that has more to do with my extreme pickiness about that and not any problem with the narration.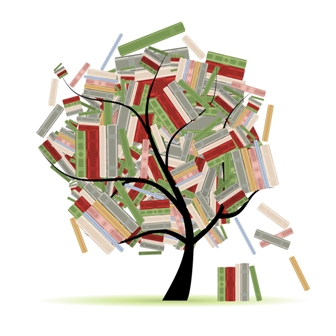 Related Posts