Faking Normal
Author:
Courtney Stevens
Category:
Young Adult
Publisher:
Harper Collins
Release Date:
2-4-14
Alexi Littrell hasn't told anyone what happened to her over the summer. Ashamed and embarrassed, she hides in her closet and compulsively scratches the back of her neck, trying to make the outside hurt more than the inside does. When Bodee Lennox, the quiet and awkward boy next door, comes to live with the Littrells, Alexi discovers an unlikely friend in "the Kool-Aid Kid," who has secrets of his own. As they lean on each other for support, Alexi gives him the strength to deal with his past, and Bodee helps her find the courage to finally face the truth. – Goodreads
This book involves a story that deals with sexual assault.
Faking Normal is one of those books that was tough to read for a lot of reasons.  It's a book that obviously came from a very personal place for the author, and that shows in the emotion of the story.  It did not work for me 100%.  So, I will tell you first what did not work for me.  Boddee, the next door neighbor, has witnessed a horrific crime and is staying with Alexi's family.  He figures out what those closest to Alexi can't, that Alexi needs help and he pushes her to speak out and find the help she needs.  Boddee  is the first person she has ever told about the rape.  Does this happen in real life?  Of course it does, and the part about Alexi reaching out to  a peer is totally understandable given the circumstances of the assault. I totally get why they were drawn to each other.  However, by the book's own description, Boddee is a teen who came from a very abusive home and should be in intense therapy, himself.  I believe that teens can help teens and I believe that teens can be effective first responders, but I did not buy that they can do what Boddee did.   I guess the reason it really bothered me was because the rest of the book, and all of the other characters, were so well done and so well structured.  It felt very real except for this part.  I don't like the myth of The Magical Boy, especially in issue books.  I think it undermines the victim's struggle and even makes it seem like less, somehow.  She's ok because this guy came along and knew exactly what to do.  It's ok because he forced a confrontation with her family.  I can't really say any more except that, in my gut, it just didn't feel right.
However, this book has some amazing things going for it, too.  Faking Normal does an outstanding job of showing the subtle and insidious attitudes that not only contribute to a culture of rape, but to the worst kind of dismissive victim blaming.  Even more chilling is the way that even the victim believes it about herself and how her earliest views of sex were associated with keeping quiet.  She had everything going for her; intelligence,  a loving, intact family, and good friends.  So, why did this happen?  This is an issue book that is really going to push people to think about rape and how it is defined by the general public.   This will challenge your view of consent and how power differentials play into it.  This goes way beyond "no means no" or "date rape is still rape."  This book was about the devastation of silence and the devastation of pressure to be ok and, as a victim, dismissing your own pain because the rape didn't look like the violent, scary man in the dark that we see on crime shows.  Faking Normal is going to start a lot of necessary and important conversations and even though I had issues with some aspects of it, I still think this is a book that is worth reading and talking about in schools and in book clubs.  If I got anything from it, it was that the prison of silence can be shattered with even the smallest sound of truth.
I received this galley in exchange for my honest review.
Find Courtney Stevens online:
Website
Twitter
Facebook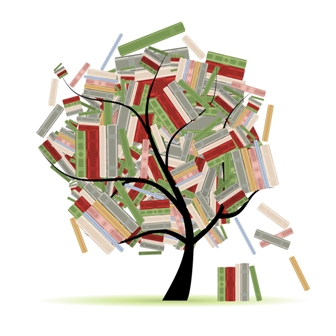 Related Posts