I received this galley in consideration for an honest review.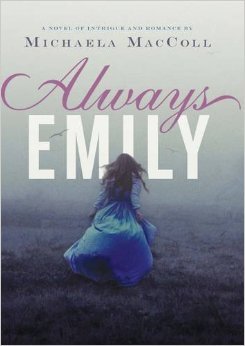 Always Emily by Michaela MacColl
Published by Chronicle Books on April 8, 2014
Genres: Young Adult
Goodreads


Emily and Charlotte Brontë are about as opposite as two sisters can be. Charlotte is practical and cautious; Emily is headstrong and imaginative. But they do have one thing in common: a love of writing. This shared passion will lead them to be two of the first published female novelists and authors of several enduring works of classic literature. But they're not there yet. First, they have to figure out if there is a connection between a string of local burglaries, rumors that a neighbor's death may not have been accidental, and the appearance on the moors of a mysterious and handsome stranger. The girls have a lot of knots to untangle—before someone else gets killed.
Always Emily supposes a period of time in the life of Charlotte and Emily Brontë, two sisters known by history for their Gothic novels.  (Sister Anne is not featured n this book).  While it takes what we know of their personalities and creates a story, it also turns into a Gothic novel itself with a lot of running on the Moors and even a mentally ill woman being locked up on an estate.  While not perhaps totally historically accurate, which I don't think it was meant to be,  it was a really fun and enjoyable book.  Emily is wild and headstrong while Charlotte feels as if she must always be the one who looks after the house and does the right thing.  The relationship between the two sisters fits nicely into the mystery that ends up being the focus of the book.  Despite Charlotte attempts to reign everyone in, she still ends up being drawn into the adventure and the result is a story that,even if not true, seems that is could have been true.
There is certainly a lot to appreciate about the story in its own right, but I also think Always Emily will encourage readers to do a little of their own digging into the lives of the Brontë sisters.  Even outside of Always Emily's literary liberties, they were an interesting family and you can't deny their influence on the popular fiction of the time.  The whole time I was reading this, I kept thinking that this would be a really fun series or mini-series, if the BBC ever decided to take it on.  Fans of the Brontë Sisters will definitely enjoy Always Emily, but I also think it would be a great gateway for those unfamiliar with this literary family.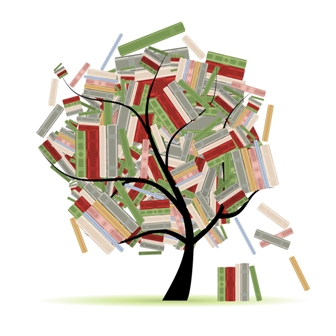 Related Posts