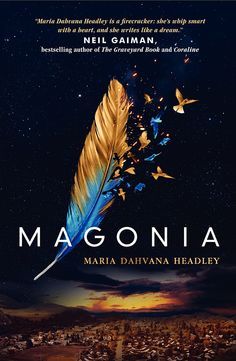 Magonia by Maria Dahvana Headley
Narrator: Therese Plummer, Michael Crouch
Series: Magonia #1
Published by Harper Collins on April 28, 2015
Genres: Young Adult, Fantasy
Goodreads


Aza Ray is drowning in thin air.

Since she was a baby, Aza has suffered from a mysterious lung disease that makes it ever harder for her to breathe, to speak—to live.

So when Aza catches a glimpse of a ship in the sky, her family chalks it up to a cruel side effect of her medication. But Aza doesn't think this is a hallucination. She can hear someone on the ship calling her name.

Only her best friend, Jason, listens. Jason, who's always been there. Jason, for whom she might have more-than-friendly feelings. But before Aza can consider that thrilling idea, something goes terribly wrong. Aza is lost to our world—and found, by another. Magonia.

Above the clouds, in a land of trading ships, Aza is not the weak and dying thing she was. In Magonia, she can breathe for the first time. Better, she has immense power—and as she navigates her new life, she discovers that war is coming. Magonia and Earth are on the cusp of a reckoning. And in Aza's hands lies the fate of the whole of humanity—including the boy who loves her. Where do her loyalties lie?
Oh, how I wanted to like this book. The idea seemed liked something that would be perfect for me.  Yet, when it was done, I just couldn't say that I enjoyed it.  The story started with Aza, who was very ill with a mysterious disease that attacked her respiratory system and the strange things she started seeing.  Only her best friend really stood by her, while her family worried that she was spiraling into some sort of mental illness.  Then, of course, it turns out she was seeing things that were real, just not of this world. The ideas and the world in this book are so incredibly creative and fantastical.  I loved the imagery of ships sailing the air, and the way birds and people meld together. Aza's history, and the story of how she ended up on land, was a drama that played out as the story progressed. Despite the fact that I loved the plot in theory, I just could not get into the story.  I felt no connection the the characters or their fates.  I'm not sure it was the writing, but perhaps the progression of the story that lacked something for me.
The narration may have added to my ambivalent feelings about Magonia.  Therese Plummer, who read the Firelight series by Sophie Jordon (which I loved) was almost a little too over the top.  Her reading was so dramatic at times that I found it distracting.  It was also a very odd contrast to Michael Crouch's more understated narration.  So, the narrators may have played a small role in my rating, as well.  While this book didn't work for me, I know many people who loved it and with such an imaginative plot and world, I can see its appeal.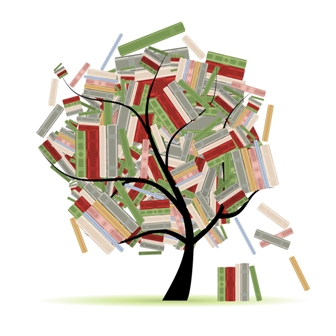 Related Posts