No One Else Can Have You
Author:
Kathleen Hale
Category:
Young Adult
Publisher:
Harper Teen
Release Date:
1-7-14
Small towns are nothing if not friendly. Friendship, Wisconsin (population: 688) is no different. Around here, everyone wears a smile. And no one ever locks their doors. Until, that is, high school sweetheart Ruth Fried is found murdered. Strung up like a scarecrow in the middle of a cornfield. Unfortunately, Friendship's police are more adept at looking for lost pets than catching killers. So Ruth's best friend, Kippy Bushman, armed with only her tenacious Midwestern spirit and Ruth's secret diary (which Ruth's mother had asked her to read in order to redact any, you know, sex parts), sets out to find the murderer. But in a quiet town like Friendship—where no one is a suspect—anyone could be the killer. –
Goodreads
The first thing you need to know about No One Else Can Have You is that it's a dark comedy.  Once you get into that space, I think you will really enjoy this story that is part mystery, part small own ridiculousness.  If you are old enough to know what I mean when I say that this book reminded me of Fargo, that will give you a good idea about this book.  Kippy is your typical, somewhat sheltered, ferociously Midwestern teen with a counselor for a dad and a bevy of add people that make up the cast of her life.  She is content with her small world in her small town, but when her best friend is brutally murdered, she goes on a quest to find out who did it.  Along the way, she find out what her best friend really thought of her as well as some of the seedier things that were going on in Friendship.  The language, as in the vernacular, of Friendship  is a big part of this book.  It's perhaps a bit overdone at times, but it does set the mood and it adds to idea that this story combines murder with a sense that it's not taking itself too seriously.  As annoying as Kippy might be to other people, I couldn't help but love her.  Even when she is faced with some pretty uncomfortable truths about herself and the people around her, her forges ahead, and her bullish determination became something that endeared her to me.
The brutality of the murder is juxtaposed against the squeaky clean image and quirky language of everyone in town.  The characters in this book really made it for me.  The over protective dad, who is so determined to be The Counselor, the weird neighbor, and the people Kippy meets along the way, created the unique atmosphere for this story.  Kippy was a pivot point for all of  this since her naivete was contrasted by everything she found out about the town and her friend.  The writing was really funny, at times, and there were parts that had me laughing out loud.  At the same time, there was a well structured mystery.  I was kept guessing as to who was behind the murders up until the last moment.  Ruth's diary provided a lot of the clues, and combined with Kippy's own sleuthing, it made for a story that really grew on me.  If you are looking for something that combines quirkiness, hilarity, and a good murder mystery, No One Else Can Have you deserves your attention.
Find Kathleen Hale Online:
Website
Twitter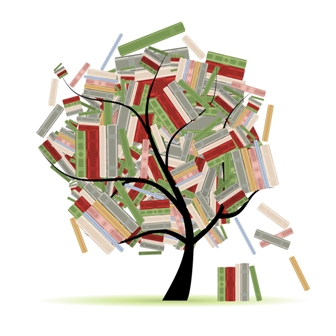 Related Posts