I received this galley in consideration for an honest review.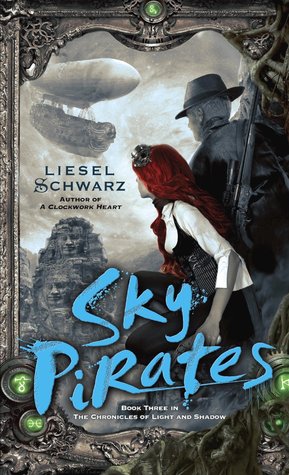 Sky Pirates by Liesel Schwarz
Series: The Chronicles of Light and Shadow #3
Published by Random House on June 3, 2014
Genres: Science Fiction, Steampunk
Goodreads

Set during the Belle Epoque, Sky Pirates is a thrilling and inventive historical fantasy novel, where the myths and legends of Old Europe live side by side with the wondrous creations of modern scientists and aviators. It's also set in a world haunted by vampires, fairies, and other supernatural creatures. And it mixes a thrill-a-minute page-turning plot with a genuinely moving love story. In Sky Pirates, Elle and Marsh escape to the jungles of Cambodia in search of a sacred temple that holds the key to erasing the barrier between Shadow and Light.
Sky Pirates continues Elle's story as she fights for her missing husband.  All the while, very dark forces are threatening not only her existence, but the existence of everyone who loves in the light.  While I enjoyed the second book in this series, it lagged a bit in parts.  Any concerns I had were erased because Sky Pirates was a very fun and fast paced story.  Poor Elle is devastated by Marsh's disappearance and she blames herself for what happened.  As she buries herself in her work as a pilot, she stumbles into a possible way to find Marsh, but also finds herself in some pretty serious trouble.  Her unintended travels take her from San Francisco to Cambodia, on board pirate ships, and thr0ugh the realm of shadow.   All the while, the warlocks are planning something that really illustrates how far they are willing to go to have power, no matter who is hurt in the process.
I have really enjoyed getting to know Elle over the course of these books.  She has a huge burden to bear and more questions than answers, but she still manages to remain a character who is still growing and, is therefore, interesting to read.  I really felt her confusion over her role as the Oracle, her place in society as alone but not widowed, and even her feelings for Marsh.  I think Sky Pirates was so entertaining because it combined a lot of great air battles and swashbuckling (as the title would imply) as well as a lot of emotional story lines.  Although she has gained strength to deal with her unique roll, there is still a lot of hurt and confusion when it comes to her mother and Elle's family legacy.  If you are at all inclined to read Steampunk or have wanted to try it out, I highly recommend this series.  The good news is that there will be more books, which I will be waiting anxiously to read!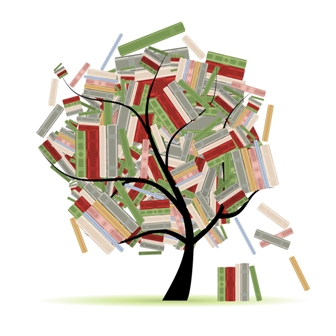 Related Posts