I received this galley in consideration for an honest review.
Goodnight From London by Jennifer Robson
Published by William Morrow on May 2, 2017
Genres: Fiction, Historical Fiction
Goodreads

In the summer of 1940, ambitious young American journalist Ruby Sutton gets her big break: the chance to report on the European war as a staff writer for Picture Weekly newsmagazine in London. She jumps at the chance, for it's an opportunity not only to prove herself, but also to start fresh in a city and country that know nothing of her humble origins. But life in besieged Britain tests Ruby in ways she never imagined.

Although most of Ruby's new colleagues welcome her, a few resent her presence, not only as an American but also as a woman. She is just beginning to find her feet, to feel at home in a country that is so familiar yet so foreign, when the bombs begin to fall.

As the nightly horror of the Blitz stretches unbroken into weeks and months, Ruby must set aside her determination to remain an objective observer. When she loses everything but her life, and must depend upon the kindness of strangers, she learns for the first time the depth and measure of true friendship—and what it is to love a man who is burdened by secrets that aren't his to share.

Goodnight from London, inspired in part by the wartime experiences of the author's own grandmother, is a captivating, heartfelt, and historically immersive story that readers are sure to embrace.
Without romanticizing the horrors of war, Goodnight From London painted a compelling picture of what it meant to make your home in a country at war as well as describing how the blitz impacted the day to day lives of everyone in England.  When Ruby arrives in the UK, America is not a part of the war, yet.  It was interesting to see, through Ruby's eyes, how a country at war must operate.  She had to deal with ration books, nightly black-outs. and many nights spent in bomb shelters waiting for the all-clear.  For months, London and the surrounding areas stayed in a constant state of waiting as the daily bombings continued.  I couldn't help but think about how this is still a reality for so many people all over the world.  The daily operations of the newspaper were interesting because it's so different from how things operate today.  We have become accustomed to a twenty-four hour news cycle but writing during war meant waiting for the government to approve stories for security reasons and having to (gasp) wait for the news, sometimes.  The editor, Kaz, took Ruby under his wing and really believed in her ability to tell the stories beyond the factual news accounts.  Everything about her trips to find those stories fascinated me and I especially loved Ruby's surprise interaction with one of my favorite historical figures. (No, I'm not going to give away who it was.)
I loved reading Goodnight From London with the knowledge that it was inspired by the author's own grandmother, who was a war correspondent herself.  Ruby battled everyone's preconceived ideas about Americans and about women working in a male dominated field.  I think you could argue that she had to work harder in order to jump those hurdles, but she made allies.  In the end, Ruby truly earned the respect she gained from her colleagues. Ruby's personal life was a little more complicated, as she was somewhat haunted by her lonely upbringing and had secrets of her own. The secrets she held seemed to parallel the secrets that her mysterious love interest, Bennet, must keep.  While their respective secrets are very different, they weight heavy on their hearts. When Ruby's luck runs out, she finds people who she trusts and loves. Those characters also illustrated the way that England was able to hold together by helping each other.  I think this part of the story was my favorite because families are so often made by circumstance.  As it always is with Jennifer Robson books, Goodnight From London had the perfect combination of history, interesting characters, and romance.  I really enjoyed reading about Ruby and her journey.
The publisher has generously offered up a signed copy of Goodnight From London for me to give away!  Just fill out the rafflecopter for a chance to win.
You must be 13+ to enter.  Open to residents of the US only.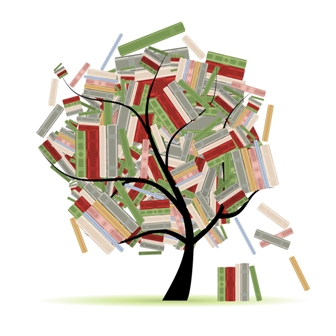 Related Posts