Little Fires Everywhere by Celeste Ng
Narrator: Jennifer Lim
Published by Penguin on September 12, 2017
Genres: Fiction
Format: Audiobook
Goodreads


In Shaker Heights, a placid, progressive suburb of Cleveland, everything is meticulously planned – from the layout of the winding roads, to the colours of the houses, to the successful lives its residents will go on to lead. And no one embodies this spirit more than Elena Richardson, whose guiding principle is playing by the rules.

Enter Mia Warren – an enigmatic artist and single mother – who arrives in this idyllic bubble with her teenage daughter Pearl, and rents a house from the Richardsons. Soon Mia and Pearl become more than just tenants: all four Richardson children are drawn to the alluring mother-daughter pair. But Mia carries with her a mysterious past, and a disregard for the rules that threatens to upend this carefully ordered community.

When the Richardsons' friends attempt to adopt a Chinese-American baby, a custody battle erupts that dramatically divides the town and puts Mia and Mrs. Richardson on opposing sides. Suspicious of Mia and her motives, Mrs. Richardson becomes determined to uncover the secrets in Mia's past. But her obsession will come at unexpected and devastating costs to her own family – and Mia's.
There was a lot to think about when I finished this book, but most of all I was blown away by how accurately the author got to the heart of suburbia.  In particular, the character of Elena Richardson.  Elena is a character that will make you recoil because, at least in my mind, she is everything that makes you roll your eyes about white, suburban women.  She's "progressive" and  open-minded as long as it doesn't challenge her status quo and she deeply resents anyone who challenges her status quo.  I realize that I know so many Elena's in my suburban life, but I have to admit to myself that my feelings of unease come from perhaps seeing a bit of myself in Elena, as well.  That is the crux of what made Little Fires Everywhere so wonderful and challenging.  It turns a mirror on the people who always seem to represent American "success" but in that reflection is  also the arrogant assumption that their life is the best life for everyone. This is illustrated perfectly in a custody battle that divides Shaker Heights and makes everyone thing about identity, race, and the dangerously precarious pedestal of motherhood.  There was also a lot of unpack about the complicated  relationship that exists between mothers and children.  I'm not eloquent enough to do this aspect of the book justice, but Celeste Ng captured so much about the joy, heartbreak, and frustration of motherhood and how it tangles with girlhood along the way.  Its setting in the late 90s brought a taste of nostalgia and it was the perfect setting for a story that wasn't hampered by 24 hour access to every piece of information out there.  Mia and Pearl really are a catalyst for unpleasant realizations for the Richardsons (especially Elena) and I was fascinated by Mia's journey to Shaker Heights, deftly told in flashbacks that supplemented the story and gave background to one of the most fascinating characters of the book.  The beautiful and descriptive writing created a world that I remembered from my teen years and know now as an adult.
Jennifer Lim's narration was excellent. Her pacing and inflection brought the story to life rather than making you feel like you were sitting at story hour. (You know what I'm talking about, frequent audio book listeners). I especially liked what she brought to Elena's voice, as it related to her inner justification for everything she did.  Little Fires Everywhere was a gripping, thought provoking story that was at times uncomfortable in its accurate observation about suburban America.  I highly recommend it.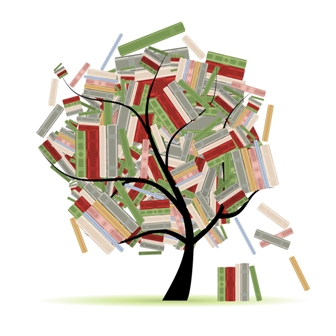 Related Posts