This book contains material that may be triggering for sensitive readers.
Red Rising by Pierce Brown
Narrator: Tim Gerard Reynolds
Series: Red Rising #1
Published by Random House on January 28, 2014
Genres: Science Fiction, Fiction
Format: Audiobook
Goodreads


The Earth is dying. Darrow is a Red, a miner in the interior of Mars. His mission is to extract enough precious elements to one day tame the surface of the planet and allow humans to live on it. The Reds are humanity's last hope.

Or so it appears, until the day Darrow discovers it's all a lie. That Mars has been habitable - and inhabited - for generations, by a class of people calling themselves the Golds. A class of people who look down on Darrow and his fellows as slave labour, to be exploited and worked to death without a second thought.

Until the day that Darrow, with the help of a mysterious group of rebels, disguises himself as a Gold and infiltrates their command school, intent on taking down his oppressors from the inside. But the command school is a battlefield - and Darrow isn't the only student with an agenda.
There are books that lend themselves well to the audio format, and some that are perhaps better when read.  I think that Red Rising falls into the latter category. The extreme details and references to locations (the print version had a map) made me wish I had the book. I found myself vacillating between fascination and extreme frustration as I listened to this sweeping science fiction adventure.  We meet Darrow as a lowly miner on Mars, with a wife that he loves and a life that he has accepted as his.  Through a series of unfortunate events, he is thrown into the position of being the start of a revolution.  There are definitely some Hunger Games elements to this story, and you could probably identify influence from several other similar books.  I think where the story differs is in its pacing.  It went into extreme detail about war tactics and battles, and there were several places where I thought it dragged quite a lot.  There was also the matter of the constant violence against female characters, who spent a lot of time being raped, beaten, and abused.  Despite those issues, the story was not without its interesting parts.  The idea that Mars was inhabited and structured in such a socially rigid manner certainly gave Darrow motivation to embark upon this insane infiltration.  Darrow's inner thoughts were an interesting contrast to the outer appearance that he had to present in order to survive. The flip side to the pacing issues is that there is plenty of time for world building, so I cannot say the story was lacking in that department. Unfortunately, I kind of hated everyone by the end of the book.  I think that this is a story that would really work for people who enjoy reading books with such detail, especially as it pertains to war strategy, but it didn't quite hit the right note for me.
The narration was very good.  They used a Reds = Irish accent and Golds = upper class English accent as a formula for telling the two apart.  It also lent a certain historical relation to the idea of the oppressed and the oppressor.  This also made it possible to distinguished the two sides of Darrow, his inner thoughts and how he presented himself, after he became a Gold.  I have never listed to a book read by Tim Gerard Reynolds, but I would definitely consider listening to a book if he were reading.  Overall, while this probably wasn't the right book for me, the solid narration made it a somewhat pleasant experience.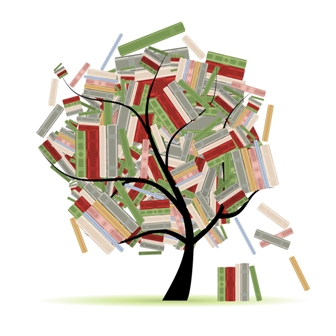 Related Posts