I received this galley in consideration for an honest review.
Mortal Danger by Ann Aguirre
Series: Immortal Game #1
Published by Macmillan on August 5, 2014
Genres: Young Adult, Paranormal
Goodreads


Edie Kramer has a score to settle with the beautiful people at Blackbriar Academy. Their cruelty drove her to the brink of despair, and four months ago, she couldn't imagine being strong enough to face her senior year. But thanks to a Faustian compact with the enigmatic Kian, she has the power to make the bullies pay. She's not supposed to think about Kian once the deal is done, but devastating pain burns behind his unearthly beauty, and he's impossible to forget. In one short summer, her entire life changes, and she sweeps through Blackbriar, prepped to take the beautiful people down from the inside. A whisper here, a look there, and suddenly… bad things are happening. It's a heady rush, seeing her tormentors get what they deserve, but things that seem too good to be true usually are, and soon, the pranks and payback turns from delicious to deadly. Edie is alone in a world teeming with secrets and fiends lurking in the shadows. In this murky morass of devil's bargains, she isn't sure who—or what–she can trust. Not even her own mind.
There are few things I like better than a good revenge story.  Mortal Danger had all of the right set-up elements for a good one: a hopeless teen, an irresistible offer, and a transformation that came at a steep cost.  Edie's experience with being bullied were truly awful and at the beginning of the book, I definitely felt for her and understood her hopelessness.  The offer from a beautiful and mysterious guy was more than anyone could resit and that bargain is what set the story in motion.  As her mentor of sorts, Kian definitely filled the hot guy requirement of every paranormal book, but there seems to be more to him than that.  I'm not sure I really got a sense of his back story, other than the basic facts of it,  but that will likely be something revealed in consequent books.  After the action of the first part of the book, things slowed down a bit as Edie went away to science camp for the summer.  I found this part of the story to be a bit long, really, and I'm not sure it really served a purpose because I didn't feel like I really got o know Edie any more than I already did.
The pacing of the book faltered a bit at this point.  There were some great scenes where more about he organization that Kian is attached to is revealed, but there were also a lot of scenes that really seemed to serve no purpose.  I was also not sold on the romantic aspect of the book.  In the end, I just wasn't able to connect fully with the characters or the story.  The pacing was inconsistent, vacillating between action-packed scenes and then pages and pages of writing that didn't seem to have any real place in the story.  With books like this I really need to feel invested in the main conflict, but I just didn't feel it with this book.  I know that Ann Aguirre has been writing for a long time and has many devoted fans for a reason, so this might have been a me problem rather than a book problem.  I do think that people who read a lot of paranormal and paranormal romance will enjoy this story.  While I did enjoy most of it, my reservations about the story and pacing will hold me back from putting this series on my must-read list.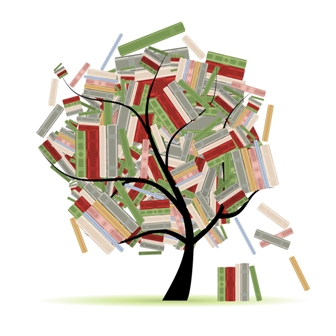 Related Posts