I received this galley in consideration for an honest review.
Landline by Rainbow Rowell
Published by St. Martin's Press on July 8, 2014
Genres: Fiction
Goodreads


Georgie McCool knows her marriage is in trouble. That it's been in trouble for a long time. She still loves her husband, Neal, and Neal still loves her, deeply — but that almost seems besides the point now. Maybe that was always besides the point. Two days before they're supposed to visit Neal's family in Omaha for Christmas, Georgie tells Neal that she can't go. She's a TV writer, and something's come up on her show; she has to stay in Los Angeles. She knows that Neal will be upset with her — Neal is always a little upset with Georgie — but she doesn't expect to him to pack up the kids and go home without her. When her husband and the kids leave for the airport, Georgie wonders if she's finally done it. If she's ruined everything. That night, Georgie discovers a way to communicate with Neal in the past. It's not time travel, not exactly, but she feels like she's been given an opportunity to fix her marriage before it starts . . . Is that what she's supposed to do? Or would Georgie and Neal be better off if their marriage never happened?
Where do I even begin with Landline?  The story is a bit hard to describe, as I have found out in the past few days of trying to get the word out about this book, but I think I've got it: during one pivotal point in their marriage, Georgie gets the opportunity to talk to her husband in 1998, at another pivotal time in their pre-marriage relationship.  With honesty, humor and a generous dose of 1990s nostalgia, Landline filled in all of my empty spaces and desires where books are concerned. The dialogue, as in all of Rainbow Rowell's books, was sublime.  It made me laugh and then it made me clutch my heart with its poignancy.  I loved every character in it, and I loved that we get to meet people in two time lines, simultaneously.  I will admit that this book spoke to me, personally. Rainbow Rowell captured so perfectly, so painfully, the way that your relationship morphs and changes through kids, jobs, and all of the little sacrifices you make in life.  Of course, at the center of this is Georgie, who is flawed and immensely relatable, with her intense desire to write and reach this career goal that's really a life goal, while feeling the sting being a working parent.  I am so glad that we got to know Neal in 1998 because I think it made me love him more in 2013, to be honest.
As I was thinking about the story, it occurred to me that this book could have easily turned into another story about a working woman who is trying to 'have it all'.  Not that it isn't an important issue, but Landline kind of transcended that in a refreshing way.  Rather, it was truly about a relationship and a marriage. I know that sounds like an odd comment to make, but it could have just as easily been Neal staying home because of his job while Georgie took the kids to Omaha.  I'm not saying that the author was trying to make some big statement by making it more gender role neutral, but it occurred to me that it's rare to have a book about marriage that doesn't seem to draw lines back to roles as men and women or rely on that conflict for its plot.  It wasn't a commentary on the working mom issue, although I could relate to some of those struggles, it seemed to me to be about Georgie and Neal's relationship and the choices they made between family, career, marriage, kids….  It's universally tough, gender aside.    Landline was everything I thought it would be.  It was a plot that pulled every emotional string I had and still managed to set me down gently at the end, knowing that happy doesn't always mean perfect, even for couples in books.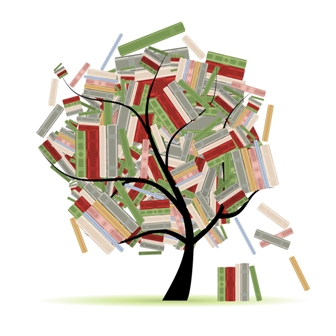 Related Posts