I received this galley in consideration for an honest review.
Duke Of My Heart by Kelly Bowen
Series: Season for Scandal #1
Published by Grand Central on January 26, 2016
Genres: Historical Romance, Romance
Goodreads

Captain Maximus Harcourt, the unconventional tenth Duke of Alderidge, can deal with tropical storms, raging seas, and the fiercest of pirates. But he's returned home from his latest voyage to find a naked earl—quite inconveniently deceased—tied to his missing sister's bed. And he has only one place to turn. Now he's at the mercy of the captivating Miss Ivory Moore of Chegarre & Associates, known throughout London for smoothing over the most dire of scandals.

Miss Moore treats the crisis as though it were no more serious than a cup of spilt tea on an expensive rug. As though this sort of thing happened on the job every day. Max has never in all his life met a woman with such nerve. Her dark eyes are too wide, her mouth is too full, her cheekbones too sharp. Yet together, she's somehow...flawless. It's just like his love for her, imperfect, unexpected—yet absolutely true.
Duke of My Heart was such a wonderful and refreshing historical romance.  Where this genre used to be ruled by very young and inexperienced female protagonists, I am liking the trend I see of women with more complex histories being written into these books.  While I love all historical romance, don't get me wrong, the balance is nice.  Ivory is a 19th century Olivia Pope of sorts (without the politics) in that she makes embarrassing problems disappear.  When she works a case for a young woman whose lover died mid-coitus, she runs into the wild former Duke, who is a current sea captain. As Ivory tries to clean up a mess that keeps getting messier, the sexual tension grows and grows. Ivory has a mysterious past and I really enjoyed getting to know both Max and Ivory. I especially enjoyed Ivory's determination to make her own life and keep it, and the smooth way she handled everyone from the aristocracy to pickpockets was really fun.  Duke of My Heart was entertaining and emotional, with an excellent blend of intrigue and romance.  I can't wait to read the other books in the series!
The Game Plan
by
Kristen Callihan
Series:
Game On #3
Published by
Self-Published
on November 1, 2015
Genres:
Romance
,
New Adult
Goodreads

NFL center Ethan Dexter's focus has always been on playing football and little else. Except when it comes to one particular woman. The lovely Fiona Mackenzie might not care about his fame, but she's also never looked at him as anything more than one of her brother-in-law's best friend. That ends now.

Fi doesn't know what to make of Dex. The bearded, tattooed, mountain of man-muscle looks more like a biker than a football player. Rumor has it he's a virgin, but she finds that hard to believe. Because from the moment he decides to turn his quiet intensity on her she's left weak at the knees and aching to see his famous control fully unleashed.

Dex is looking for a forever girl, but they live vastly different lives in separate cities. Fi ought to guard her heart and walk away. But Dex has upped his game and is using all his considerable charm to convince Fi he's her forever man.
I am not a football fan in real life, but I actually love football romances. Go figure.  The Game Plan is the third in a new adult series that features a male virgin protagonist. That was a nice twist to the story and kind of turned the whole alpha male thing on its ear.  He was alpha male light, in a way. While he definitely exuded some of those characteristics, he was also quieter and more introspective than the heroes we typically find in these books.  I enjoyed this one, but it wasn't my favorite of the series.  You do see the characters from the other books, if you want to catch up with them, and the sexy times were definitely hot.  If you enjoy New Adult or sports romance, The Game Plan, and the whole Game On series, would be a good choice for you.
Wicked Sexy Liar by Christina Lauren
Published by Simon & Schuster on February 2, 2016
Genres: Romance, New Adult
Goodreads


London Hughes is very content to surf daily, tend bar, hang out with her group of friends, and slowly orient herself in the years after college. Everything's going great and according to the non-plan.

But when a wave knocks her for a loop one morning, then Luke Sutter's flirtatious smile knocks her for another that evening, she veers slightly off course…and into his path. Sure, he's a total player, but the Why not—it's only one night is a persistent voice in her ear.

For his part, Luke's been on hookup autopilot for so long that he rarely ever pauses to consider what he's doing. But after an amazing time with London, he realizes that he hasn't been moving on from a devastating heartbreak so much as he's been drifting to wherever—and whomever—the current takes him. With London he wants more.

Every relationship involves two people…plus their pasts. And as much as she enjoys her fling with Luke, when London learns about his past—more specifically, who's in it—everything becomes the brand of complicated she strives to avoid. It's up to Luke then to change some things in order to try and ensure he's not something she'll outright avoid as well.
Having read this whole series I was wondering how this would go since Luke was not really a good guy in book one, but Wicked Sexy Liar was a fantastic redemption story and a fitting end to one of my favorite romance series.  Luke has gotten around since he and Mia had their painful split.  London is a newcomer to the tight knit group of friends and  there was definitely some tension surrounding London and Luke, but that just added to the conflict in the love story.  I really liked Luke and it's interesting getting a view from his perspective. As always, the writing was smart and very sexy.  London as a good fit as the forth female character, fitting in with the other three, but not really a part of their gang, necessarily.  I love this series so much and I am very sad to see it end.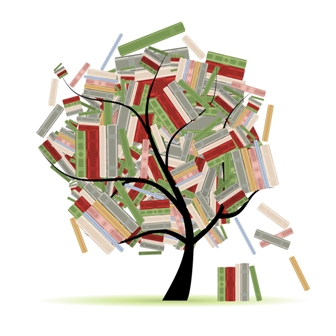 Related Posts