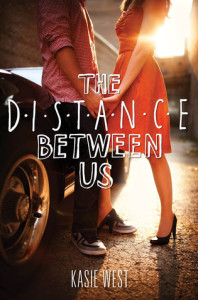 The Distance Between Us
Author:
Kasie West
Category:
Young Adult
Publisher:
Harper Teen
Release Date:
7-2-13
Seventeen-year-old Caymen Meyers studies the rich like her own personal science experiment, and after years of observation she's pretty sure they're only good for one thing—spending money on useless stuff, like the porcelain dolls in her mother's shop. So when Xander Spence walks into the store to pick up a doll for his grandmother, it only takes one glance for Caymen to figure out he's oozing rich. Despite his charming ways and that he's one of the first people who actually gets her, she's smart enough to know his interest won't last. Because if there's one thing she's learned from her mother's warnings, it's that the rich have a short attention span. But Xander keeps coming around, despite her best efforts to scare him off. And much to her dismay, she's beginning to enjoy his company. She knows her mom can't find out—she wouldn't approve. She'd much rather Caymen hang out with the local rocker who hasn't been raised by money. But just when Xander's attention and loyalty are about to convince Caymen that being rich isn't a character flaw, she finds out that money is a much bigger part of their relationship than she'd ever realized. And that Xander's not the only one she should've been worried about. – Goodreads
The poor girl and rich guy isn't a new trope, to be sure, but the way that it was presented in The Distance Between Us seemed very fresh.  Caymen has a life that suits her, even if she does struggle with what to do with her future and her mom's constant money troubles.  I liked that she had a great best friend and people who cared about her.  This was not a girl that needed to be rescued.  Family also plays a big role in this book, but in a very realistic way.  The parents all seemed very human rather than YA stereotypes.   I also liked the way that friends were sort of integrated into the family dynamic, as well.   When Caymen  meets Xander, she dismisses him because of his wealth.  There are a few scenes that showed the huge difference between the two worlds that they inhabit, which only feeds Caymen's doubts about their friendship. Their quest to help each other discover their passions in life was a great way for them to get to know each other (no insta love here) and for the reader to get to know them, as well.
What made the story for me was the great dialogue.  Caymen is really funny.  Her dry sense of humor was hilarious and the fact that she worked in a doll shop set her up for so may great lines.  (I mean, how creepy would that be?)  She was a little awkward, but very genuine, and I found myself really caring about what happened to her.  While Xander is able to help her consider the possibility of doing something besides working in her mom's doll shop, he doesn't change who she is at her core.  That was important to me, and I was glad that Caymen was able to continue to be Caymen.  There was a twist at the end that I was not expecting, which is always nice, and an ending that was sweet without being too syrupy.  The Distance Between Us is a great read for all ages of YA, with a good combination of humor and romance that I really enjoyed.
I received this ARC in exchange for my honest review
Find Kasie West online:
Website
Twitter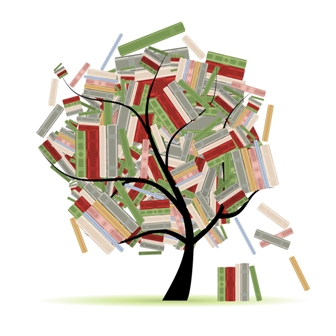 Related Posts