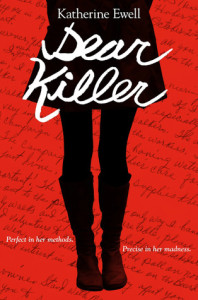 Dear Killer
Author:
Katherine Ewell
Category:
Young Adult
Publisher:
Katherine Tegen Books
Release Date:
4-1-14
Kit takes her role as London's notorious "Perfect Killer" seriously. The letters and cash that come to her via a secret mailbox are not a game; choosing who to kill is not an impulse decision. Every letter she receives begins with "Dear Killer," and every time Kit murders, she leaves a letter with the dead body. Her moral nihilism and thus her murders are a way of life—the only way of life she has ever known. But when a letter appears in the mailbox that will have the power to topple Kit's convictions as perfectly as she commits her murders, she must make a decision: follow the only rules she has ever known, or challenge Rule One, and go from there. –
Goodreads
When I read the jacket copy of this book, I admit that I thought there was some caveat.  Surely, the main character wouldn't actually be a murderer, right?  Yep, she's a murderer.  A morally nihilistic murderer, in fact, who was trained to kill and lives by the idea that there is no real right or wrong.  Truly, the way she was raised could be categorized as emotionally abusive, and while she takes delight in killing people, she is careful not to feel any sense of justice when she does it.  She kills who the letters tell her to kill.  Since it is her point of view, we never really know if the information in the letters is true, which made it even more difficult to see any time of moral justification.  In books like this, there is always the moment when cracks show in the main character, and Kit does waver with attacks of what can only e called conscience, but the way she handles it is not going to be the epiphany you might be expecting.  It's quite the opposite, in fact.  As a thriller, it moved at a decent pace.  The ending was very suspenseful because I really didn't know how it might end.  The story really kept me guessing.
With all of the things I did like about it, there were still some ridiculous aspects to this story.  A complete lack of DNA evidence over so many murders is not likely.  The setting is in England, but the book seems very un-English, and the supporting character of her mother, a woman who formed Kit's ideas about morality, was underdeveloped.  However, the idea of the book and its unflinching presentation of  a main character who was not a hero, or even an anti-hero,  was so challenging that I couldn't help but admire the story.   We want  so badly for people to mend their ways within the scope of a book, so when that doesn't happen, I find it shocking and fascinating.  This is a debut novel and I see a lot of room for growth from the author.  This book will not be for everyone, but I found that it was a thriller that had some pretty challenging ideas in it.  It will definitely give you food for thought.
Find Katherine Ewell online:
Website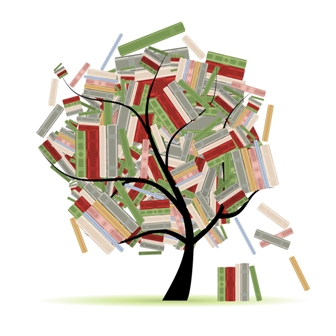 Related Posts