Witchstruck
Author:
Victoria Lamb
Category:
Young Adult
Publisher:
Harlequin Teen
Release Date:
9-24-13
Meg Lytton has always known she is different—that she bears a dark and powerful gift. But in 1554 England, in service at Woodstock Palace to the banished Tudor princess Elizabeth, it has never been more dangerous to practice witchcraft. Meg knows she must guard her secret carefully from the many suspicious eyes watching over the princess and her companions. One wrong move could mean her life, and the life of Elizabeth, rightful heir to the English throne. With witchfinder Marcus Dent determined to have Meg's hand in marriage, and Meg's own family conspiring against the English queen, there isn't a single person Meg can trust. Certainly not the enigmatic young Spanish priest Alejandro de Castillo, despite her undeniable feelings. But when all the world turns against her, Meg must open her heart to a dangerous choice –
Goodreads
When it comes to historical fiction, I am usually more of a Victorian or Edwardian girl, myself, but Witchstruck was an enjoyable read that balanced historical detail with intrigue and romance.  Meg is a lady's companion to Princess Elizabeth Tudor, or as we know her now, Queen Elizabeth I.  As Elizabeth waits out her exile from court, Meg attends her at the country estate where they are forced to learn about the Catholic faith and hope that no more charges of treason come down on Elizabeth's head.  When two priests arrive from Spain, the younger one becomes entangled in Meg's complicated life and, as it turns out, his life has a lot of complications, as well.  I thought the book did a good job of showing how dangerous the situation was for women and for royalty that did not have support in London.  While this was just a small look at all of the overall turbulence, it did a good job of showing how it impacted the lives of everyone in the kingdom.
There is a lot going on here, from a historical perspective.  All of King Henry VIII's daughters had a lot of pain and struggle in their lives, not the least of which was that their mothers kept getting executed, banished, or divorced.  The religious conflict (protestant vs. Catholic) was also something that divided siblings, as it did with Mary and Elizabeth.  I think that even if you aren't familiar with the historical context, it is explained well in the book and not in a way that gave the dreaded "data dump" of information.  Meg's fear of witch hunters was very well done and the witch hunter himself was truly evil.  Her escape from the possibility of a marriage to the witch hunter and the way her family treats her all made for a very emotional and action packed story.  I admit that I thought it would be a lighter read, but there was depth to this that I was not expecting.  If you like a well researched historical with paranormal elements, Witchstruck would be a good choice for you.
I received this galley in exchange for my honest review.
Find Victoria Lamb online:
Website
Twitter
Facebook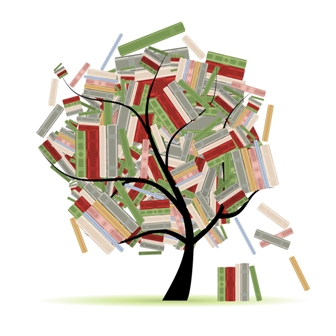 Related Posts