I received this galley in consideration for an honest review.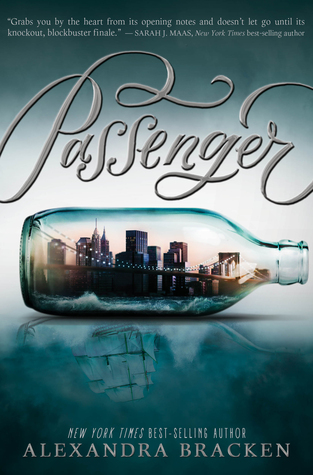 Passenger by Alexandra Bracken
Series: Passenger #1
Published by Disney-Hyperion on January 5, 2016
Genres: Young Adult, Science Fiction
Goodreads


In one devastating night, violin prodigy Etta Spencer loses everything she knows and loves. Thrust into an unfamiliar world by a stranger with a dangerous agenda, Etta is certain of only one thing: she has traveled not just miles but years from home. And she's inherited a legacy she knows nothing about from a family whose existence she's never heard of. Until now.

Nicholas Carter is content with his life at sea, free from the Ironwoods—a powerful family in the colonies—and the servitude he's known at their hands. But with the arrival of an unusual passenger on his ship comes the insistent pull of the past that he can't escape and the family that won't let him go so easily. Now the Ironwoods are searching for a stolen object of untold value, one they believe only Etta, Nicholas' passenger, can find. In order to protect her, he must ensure she brings it back to them— whether she wants to or not.

Together, Etta and Nicholas embark on a perilous journey across centuries and continents, piecing together clues left behind by the traveler who will do anything to keep the object out of the Ironwoods' grasp. But as they get closer to the truth of their search, and the deadly game the Ironwoods are play­ing, treacherous forces threaten to sep­arate Etta not only from Nicholas but from her path home . . . forever
Passenger was a must read for me because all you have to say is time travel, and I'm in. Etta is a driven musician, young and very talented, who accidentally finds out that she can time travel.  Of course, like most accidental time travelers, it takes her some time to face the facts, but as the truth behind her abilities is revealed, she is thrown into a huge battle between families who are fighting for power.  The action is swift, for the most part, but there were some sections of the book that I found a little too dense.  I felt like it could have been boiled down a bit, and that impacted the pacing, but that wasn't the case for the whole book.  In fact, I really enjoyed the story.  One of my favorite characters was Nicholas Carter, the boy who ends up helping Etta. He is the result of an affair that his mother (as slave) had with his father (the slave owner).  It was interesting how, through the different times, Nicholas must navigate life a little differently in each time period, because of his race.  It was also interesting that Etta's eyes are opened to all he must deal with because of the color of his skin.  It would have been easy to gloss over this aspect of the story, but the author doesn't ignore the fact that, in Nicholas's own time, he had to carry paperwork that showed he was free if he wished to leave the ship where he was working.
The secrets that Etta uncovers about who she is, and about her mother, are what drove the story.  There were quite a few twists, and the ending really left me wanting many more questioned answered. The romance was very sweet and Etta was smart and resourceful.  Overall, this was a solid start to the series.  The time travel was well laid out, which is essential to all time travel stories.  If it gets too confusing, it becomes to difficult to follow the story.  Although there were some density issues, I still really enjoyed the book.  The love story was fabulous, the many different settings and times were so varied that just reading about where they ended up next was really fun.  Passenger is a good book for you if you love time travel and I am definitely in for book two!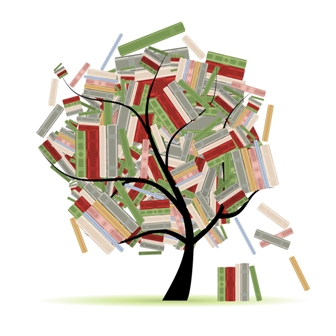 Related Posts