I received this galley in consideration for an honest review.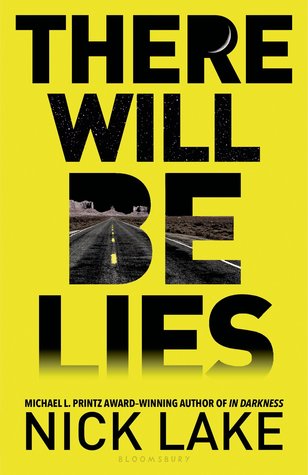 There Will Be Lies by Nick Lake
Published by Bloomsbury on January 6, 2015
Genres: Young Adult, Thriller
Goodreads


In four hours, Shelby Jane Cooper will be struck by a car.

Shortly after, she and her mother will leave the hospital and set out on a winding journey toward the Grand Canyon.

All Shelby knows is that they're running from dangers only her mother understands. And the further they travel, the more Shelby questions everything about her past—and her current reality. Forced to take advantage of the kindness of unsuspecting travelers, Shelby grapples with what's real, what isn't, and who she can trust . . . if anybody.

Award-winning author Nick Lake proves his skills as a master storyteller in this heart-pounding new novel. This emotionally charged thrill ride leads to a shocking ending that will have readers flipping back to the beginning.
There Will Be Lies as a book that I thought would be one thing and ended up being something completely different.   The book is narrated by Shelby, who is obviously very smart but also very sheltered.  Her views on her life could be called typically teen, as she longs for more freedom, more excitement, and just…more.  As you read the book, though, you soon realize than the sheltered mom is a little more than your run-of-the-mill worried parent.  Shelby's accident and injury set off a turn of events that were amazing, unbelievable, weird, and very entertaining.  Through a dream world that Shelby seems to enter upon will, she sets off on a quest that to save a child, and while the presence of this dream world seemed out of place at first, it added to the mysterious nature of the story.  Through all of the questions and possible lies, I felt that the more I got to know Shelby, the less I felt like I knew anything abut her overprotective and seemingly predictable mother.
So few books claiming to have twists or to be thrillers actually measure up, but for all of its craziness, There Will Be Lies threw some twists at me that I did not see coming….at all.  The dream world did not always work for me, but as the story developed, I saw its place in the book.  It also gave insight into what was going on in the "real" world part of the story, so it's function, while not always apparent while in the middle of the story, was made clearer by the end.  All mysticism aside, this was Shelby's story, and I really became invested in her journey as her life was taken apart piece by piece.  As everything came to a head, I really though There Will Be Lies turned into a very interesting exploration of what really ties you to people and what creates a bond.  The ending was surprisingly touching and I wish I could talk more about it here, but I wouldn't want to spoil anything.  Just know that There Will Be Lies is a pretty wild ride, but one that I think told a good story with a lot of substance.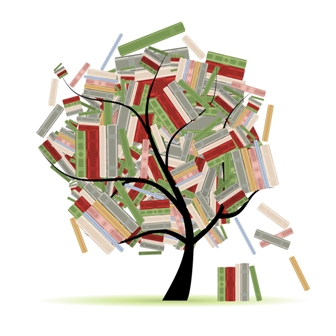 Related Posts