Graceling
Author:
Kristin Cashore
Narrator:
Cast Recording
Performance:
Excellent
Publisher:
Full Cast Audio
Available Now
In a world where people born with an extreme skill – called a Grace – are feared and exploited, Katsa carries the burden of the skill even she despises: the Grace of killing. She lives under the command of her uncle Randa, King of the Middluns, and is expected to execute his dirty work, punishing and torturing anyone who displeases him. When she first meets Prince Po, who is Graced with combat skills, Katsa has no hint of how her life is about to change. She never expects to become Po's friend. She never expects to learn a new truth about her own Grace – or about a terrible secret that lies hidden far away…a secret that could destroy all seven kingdoms with words alone.
I knew that this series had a large fan base and now I understand why.  Graceling was an utterly captivating fantasy with a heroine that I loved with my whole heart.  No one is tougher than Katsa, and even though the story is told from her perspective, you really only get to know her through the few people in her life that she trusts.  With her Grace as a weapon wielded by her uncle, she is feared and avoided by most people and I found myself feeling so very sorry for her.  Her life is lonely and her belief that to avoid hurting others she must be alone is understandable, if not tragic. Slowly, and with great skill, Kristi Cashore uses characters       (like Po) to reveal Katsa's humanity and show she reader her growth from someone who feels trapped to someone who is in charge of her own destiny.  I would love to add this to the required reading list of every young woman in America.  I think that Katsa's flaws and the complexity of her personal journey make this book relatable in so many ways, although I know that sounds like a funny thing to say about a fantasy.  This book was much more than a story of good versus evil.  It dug deep into the question of morality and obligation to seek justice, and whether we should use the skills we have to try to put good into the world.  It also told a deeply addictive story full of harrowing  journeys, romance, fighting, and sacrifice.  Basically, it had everything you could ever want in a book.
As much as I just gushed about the story, I will continue to gush about the audiobook.  One thing that makes it unique is that it's read by a cast.  I had never listened to a story that way, and I loved it!  It was very much like listening to a play and I think that part of the reason this book made such an impression on me was the method of delivery.  Katsa and Po were cast perfectly, as was Bitterblue.  Although Fire and Bitterblue were not recorded this way, I am glad that Graceling was.  I would say that this has been my favorite audiobook, so far, and I recommend it to seasoned audiobook listeners and newcomers, alike.
Find out more information about this feature and my ratings here.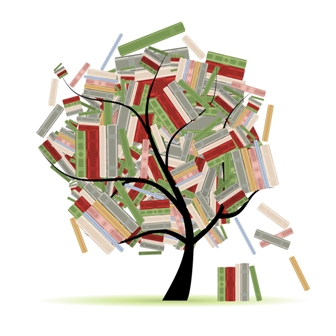 Related Posts