Cindy R. Wilson was kind enough to write a guest post for me about the representation of mental illness in YA.  As someone who suffered from undiagnosed anxiety for years, this is a subject that is near and dear to my heart.  As I read Paper Girl, I am struck by how much a book like this one would have helped me to feel less alone as a teen.  I am so glad it's out in the world.
I am giving away one finished copy of Paper Girl, so don't forget to enter for a chance to win this fabulous book!
Here is a little bit about Paper Girl
Paper Girl by Cindy R. Wilson
Published by Entangled on December 4, 2018
Genres: Young Adult
Goodreads

I haven't left my house in over a year. My doctor says it's social anxiety, but I know the only things that are safe are made of paper. My room is paper. My world is paper. Everything outside is fire. All it would take is one spark for me to burst into flames. So I stay inside. Where nothing can touch me.

Then my mom hires a tutor. Jackson. This boy I had a crush on before the world became too terrifying to live in. Jackson's life is the complete opposite of mine, and I can tell he's got secrets of his own. But he makes me feel things. Makes me want to try again. Makes me want to be brave. I can almost taste the outside world. But so many things could go wrong, and all it takes is one spark for everything I love to disappear
The Representation of Mental Illness in YA

The idea of how well/often mental illness was represented in YA wasn't on my radar much until after I started working on the edits for Paper Girl. My debut YA release is about a girl who lives with agoraphobia and hasn't left her house in over a year, and it doesn't hold back in talking about how much anxiety disorder affects her life.

For me, I always read YA fiction to escape. Yes, there are serious themes in many contemporary novels, but for the most part I read to take a break from real life. Until I wrote Paper Girl. It wasn't because I wanted to get the word out about anxiety disorder, it was because I was dealing with anxiety disorder (and had been for years), and it was my own sort of therapy in dealing with the illness. I'd been an anxious person all my life, but it wasn't until my 20s that it got worse. I went through a traumatic experience that amplified my anxiety by a great deal. I was diagnosed with PTSD and anxiety disorder, and basically, I hated leaving my house. I felt physically ill when I had to meet new people, speak or perform (I used to play the violin and guitar and sing at church) in front of people. It was bad enough that I was nervous even to go to family functions. But I didn't tell anyone. I just put on a brave face and pretended I didn't feel sick inside every time I had to walk out the doors of my house and go anywhere.

Years later, I wrote Paper Girl. It was my way of getting it out there. I have anxiety. BUT, I wanted to move on. Live my life. And so did my main character. I worked through some of my anxiety by writing about hers and how she dealt with it.

I didn't query this novel. I let a few people read it and I thought about submitting it but I never did. But once Entangled acquired my dystopian novel, they discussed other things I'd worked on and somehow Paper Girl came up. Long story short, Paper Girl is my debut novel. At first, I didn't know what to think of the idea. But now, after editing it and hearing back from others who have read it and really considered the message it gives, I'm so happy it's my first published novel. It represents other girls/women like me who feel stuck in their own houses, their own anxiety, and feel alone.

This book has made me realize how important it is to have novels like Paper Girl, which represent issues and topics many of us go through. We have own who we are. But we're not alone—there are other people out there who can relate, and books like Paper Girl are great way of reaching out to each other.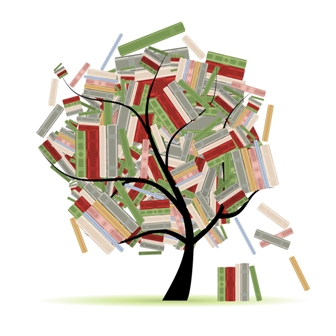 Related Posts